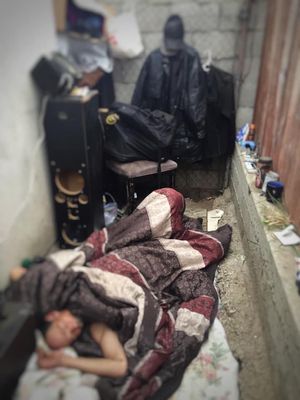 I've been wanting, for as long as I can remember, to write a memoir penning the life and journey of a fostered adopted child grown into an independent self reliant (self proclaimed, the audacity) recording touring singer songwriter musician who in search of sense of self from nature to add to the nurture adoption had given, then goes on an adventure of lifetimes, further writing to share not only the discovery of searching for and reuniting with birth family members over the course of several years, but also to illuminate the profound value of knowing the very fabric from which you came.  
Once meeting birth maternal living relatives upon her birth mother's passing before ever getting to meet her, many connections and stories would be shared. And although advised against so, in the years to follow she would research with the help of a private investigator learn of, find, and reunite with her birth father who was living homeless more often by choice under freeway underpasses or behind dumpsters when not otherwise regularly incarcerated or running from the law. This would continue onward throughout the majority of his life partly due to the lifestyle of street life and using drugs starting at the young age of 9, and partly in survival of what life did not present him until meeting me, his daughter, then everything changed.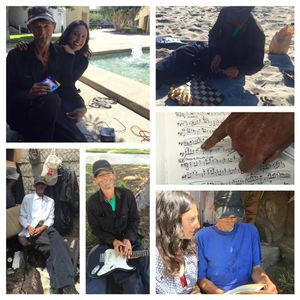 This is where I also would come to find, unbeknownst to me, that he too was a musician himself.  
And further perhaps, I'd continue to share in chapters the many details thereafter upon our biological reunion taking place starting on the streets of Long Beach, California just shy of five years ago this coming summer July of 2016. 
That by the efforts of research, reconnaissance, and the with help of many resources found, I would continue to divulge how devising creative solution solving steps for my birth father inspired and aided him in choosing to walk an uncharted path towards assimilation and integration.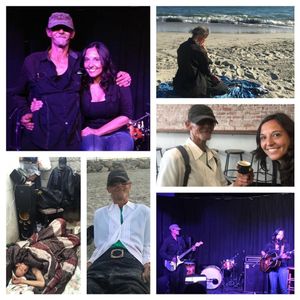 Guided by present moment intuition and several past experiences for my tool belt from having volunteered for non profits prior that ranged from work with those experiencing homelessness, foster care, incarceration, and addiction coupled with my own life stories unfolding all while studying Ethnomusicology at UCLA, our miraculous path of transformation to now was ultimately lead by what I would call a series of collective creativity encounters in the form of 'family fun field trips' devised intentionally combining the parallels of familiarity and newisms through adventure and discovery for my birth father to experience with me as his advocate and daily shadow despite dichotomous worldly exposure, which ultimately paved an unexpected journey unfolding an extraordinary partnership.   
This is a true story where together with creative approaches, a biological reunion of he and I manage to not only alter the patterns of my birth father's life of street survival and petty crime towards a newly found transformative option of creative stable ground but also motivated further desire to help others see options to do so as well,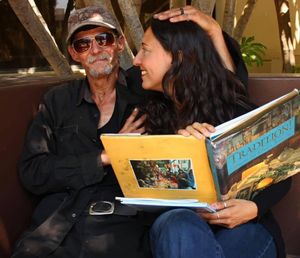 but then, I would have to start at the very beginning......

*

Homeless the Soundtrack - The Subjects


Cont.
 
II. BEFORE IT ALL BEGAN
Words and a safe space to speak to a child once without a voice is like honey to bees, but I am not the very beginning. Not at all. Don's life proceeded the adventure of my biological great grandfather Hewitt ...
 https://jennialpert.com/blogs/lineage-from-the-beginning/posts/before-it-all-began