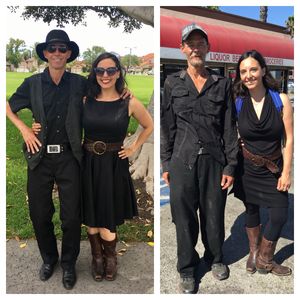 STORY  
The journey of the adopted self; In a world where homelessness is more prevalent today than ever, one biological reunion tackles the impossible. Years after being taken away from her parents as a baby by the state and then given up for adoption at age four, singer-songwriter Jenni Alpert (birth name "Cami") went searching for her birth father and finally found him homeless, addicted, and running from the law. Yet, also a musician like her. Together they embark on a journey of profound transformation as she pioneers a path to her birth father's release from the legal system, the cycle of homelessness, and street crime through unique solution solving systems inspiring both others experiencing homelessness, addiction, and loss to find transition in resilience along the way. This dynamic story represents the ultimate impactfulness of creating togetherness despite dichotomy through overcoming life's advisories creatively as their incredible reunion over the course of four years spawns profound transformations.  While on the journey of discovering the roots of her adopted self, this biological duo explore their two vastly different worlds as music melds between them an incredible bond. And they embark upon a journey of an extraordinary partnership as Cami (Jenni Alpert) ultimately pioneers a path to her birth father's release from the legal system halting his street crime and cycle of homelessness creatively through unconditional love for good.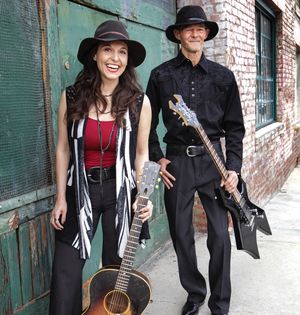 singer songwriter Jenni Alpert (Cami) and her birth father Don 
Homeless the Soundtrack - The Subjects
(photo by Jeff Fasano)

Their story continues to unfold in the most profound of ways and as they share their musical bond they exude compassion and love encouraging other homeless people and the general public with testimony and tune along the way. Homeless: the Soundtrack, a short documentary on the horizon captures the early stages of their reunion intimately documents this courageous journey nestles in the larger pressing issue of homelessness not only in Los Angeles, but all around the globe. Today Jenni Alpert (Cami) and her birth father Don continue to join forces to share their stories and songs with others facing similar challenges though not limited to homelessness, addiction, incarceration, foster care, adoption, and birth reunions in support of creative transitions. 
*


BIOS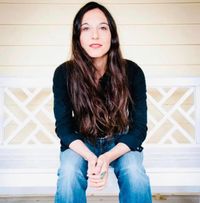 Jenni Alpert (Cami) - Singer, songwriter, guitarist, and pianist Jenni Alpert (Birth name: Cameron, Cami) was born in Los Angeles, CA and adopted out of the foster care system at the age of four. She started to sing and play piano while staying in various foster homes. With the encouragement and support of her adoptive family, she learned to play the guitar as well and began writing and record songs early. With her honest rich songwriting and soothing musical melodies, songstress Jenni Alpert's haunting, powerful, and sultry voice has gained the respect of fans and music tastemakers worldwide. Her emotionally driven songs weave a unique web of eclectic Soul-Americana Pop. As familiar with jazz and Americana as she is pop, Alpert graduated from UCLA in the Ethnomusicology Department after completing a four-year jazz program headed by Kenny Burrell. No stranger to the recording studio, Alpert has released 8 albums and has independently toured over 14 countries with regularity. Upon reuniting with her biological father who was homeless, addicted, and running from the law at the time, yet a musician just like her, a film team decided to make a short documentary entitled Homeless: the Soundtrack directed by Oscar-nominated, Peabody and Emmy Award winning documentary film director Irene Taylor Brodsky, produced by Steve and Paula Mae Schwartz about the early stages that unfold the journey of their biological reunion capturing the unique bond they share. The two currently perform and share their biological reunion adventures and on creative approaches towards transformation in story and song together alongside supporting the film as a duo under the name Cami and Don,The Biological Duo.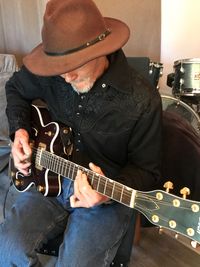 Don Logsdon - the biological father of singer songwriter Jenni Alpert aka birth name Cami used to be addicted and running from the law while straddling incarceration and homelessness but also unbeknownst to them alike, was a musician just like his daughter. Upon their reunion shy of four years ago while discovering their mutuality in music and attachment, he chose to change his life and try new things introduced to him by his daughter to develop a deeper relationship with her. As their music kinship and personal relationship solidified, together the two embarked upon a unique reunion journey that now has lead them to performing music together as 'Cami and Don the Biological Duo' for various organizations: Hope of the Valley Rescue Mission Van Nuys Help Center for the Homeless, Celia Center, Inc. for the adopted and fostered, and Concerned United Birthparents, to name a few - performing, speaking, and sharing stories about their biological reunion, transformation, and the impacts foster care, adoption, homelessness, addiction, incarceration, and support or the lack thereof have on any individual connected to these topics offering ideas on how to uniquely solution solve to overcome or work with them. He is also the other subject with his daughter in the up and coming  short documentary Homeless: The Soundtrack directed by Irene Taylor Brodsky produced by Chockstone Pictures about the early stages of their reunion and their miraculous biological journey to transformation. 
 


*

Cont.


ABOUT AND CONTENTS
https://jennialpert.com/blogs/lineage-from-the-beginning/posts/about-and-contents