LR Baggs Hand Crafted Video Sessions 
Where Lovers Go 
One of These Days
Simple Mood
Until Then
Interview with LR Baggs

__________________________________________________

BLOG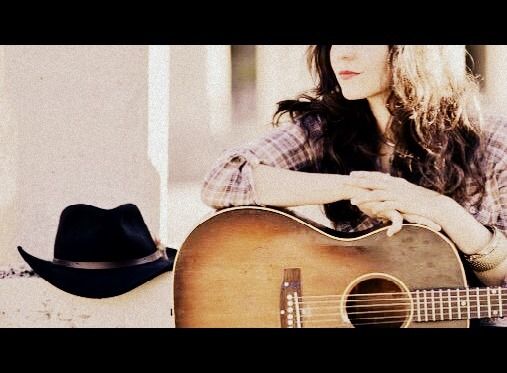 NEW ALBUM
Nothing Less
The new fully produced album Nothing Less  is now available here directly from the artist or on Itunes!  This upcoming collection has been a long time in the making. From studio to studio, producer to producer, and with some of the finest musicians around, Nothing Less cultivates a real raw honest dynamic range of sound and emotion from a stellar cast of folks.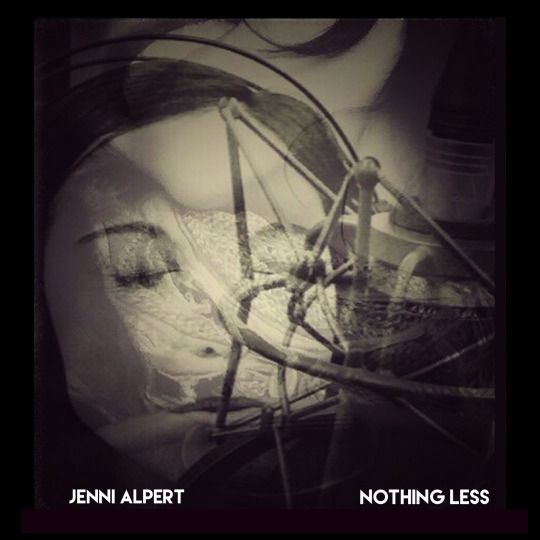 Personnel: Session 1: Russ Kunkel - drums, Viktor Krauss - bass, Matt Rollings - piano, Dean Parks - guitar, Jenni Alpert - vocals - Produced by Nathaniel Kunkel, Recorded and Mixed by Nathaniel Kunkel, Recorded at The Village, Los Angeles CA, Session 2: Jimmy Paxson - drums, Daryl Johnson - bass, Deron Johnson - wurlitzer, Carlos Rios - guitar, Jenni Alpert - vocals - Produced by Marshall Altman and Jimmy Paxson, Mixed by Jimmy Paxson, Engineered by Eric Robinson, Recorded at Gault Line Recorders, Los Angeles, CA, Session 3: Adam Levy - guitar, Paul Redel - guitar, Tyler Chester - bass, piano, organ, Mark Stepro - drums, Jenni Alpert - vocals, acoustic guitar - Produced by Adam Levy, Recorded and mixed by Clay Blair, Recorded at Boulevard Recorder Studio, Session 4: Blake Padilla - keys, harmonies, Daniel Rangel - drums, Jason Duggins - bass, Richie Scholl - guitars, Jenni Alpert - vocals, acoustic guitar - Produced and mixed by Blake Padilla, Recorded at Padilla Studios, Nashville TN, Mastered by Eric Boulanger at The Bakery Mastering.
 
WATCH: ONE OF THESE DAYS


This video (filmed and edited by Mehran Torgoley is of the song One of These Days from the group of songs produced by guitarist and songwriter Adam Levy, recorded and mixed by Clay Blair at Boulevard Recording in Los Angeles (musicians: Adam Levy - guitar, Paul Redel - guitar, Tyler Chester - bass, piano, organ, Mark Stepro - drums, Jenni Alpert - acoustic guitar and vocals).

________________________________________________

NEW ACOUSTIC ALBUM OUT ON ITUNES NOW 
My new acoustic album Until Then on S-Curve Records is now available on iTunes ! Please visit the ITUNES STORE for audio samples/purchase.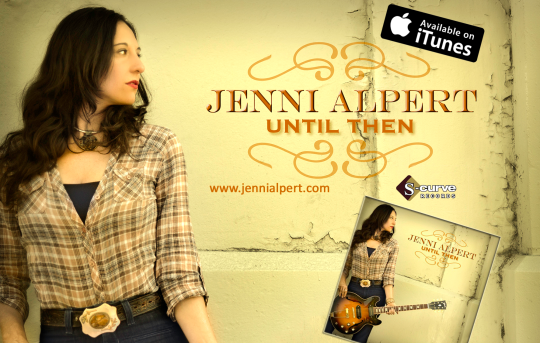 WATCH 
An inside in-studio look at the recording of the song Until Then recorded live in Nashville, TN featuring Guthrie Trapp on guitar.


Album: UNTIL THEN
Some Soul-Americana Folk……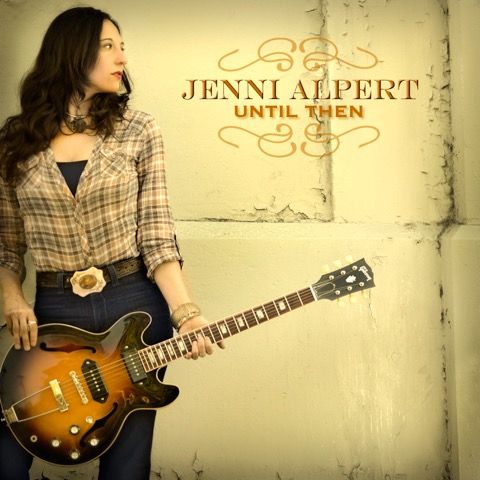 All songs recorded at County Q, Nashville by Rob Matson, Except Big Man recorded in New York by Michael Mangini and Peter Zizzo, Produced by Jenni Alpert, Rob Matson, and Steve Greenberg, Mixed and Engineered by Rob Matson, Mastered by Eric Boulanger at The Bakery (via Mastering Lab), Los Angeles, Second Engineer - Jason Domenech, Acoustic guitar, piano, vocals - Jenni Alpert, Electric Guitar - Guthrie Trapp, Wurlitzer on Next Used to Be - Blake Padilla, Album Artwork and Design by Jimmy Wachtel, Cover Photo by Jim Donnelly, Album promo videos filmed by Josh Mendez and Jason Smith, Album promo videos edited by Josh Mendez , Album in studio photos by Carrie Smith, Press Photos Jim Donnelly 
 
Untied - written by Jenni Alpert, One of These Days - written by Jenni Alpert, Until Then - written by Jenni Alpert and David Oliver Willis (BMI), Hurricane - written by Jenni Alpert and Ryan Benyo (ASCAP), Simple Mood - written by Jenni Alpert, Next Used to Be - written by Jenni Alpert and Shawn O'Shields (ASCAP), Big Man - written by Jenni Alpert and Davey Meshell Music (ASCAP), For the Journey You're On - written by Jenni Alpert, Sweet Talk - written by Jenni Alpert, Up in The Air - written by Jenni Alpert and AJ Masters (County or Western (SESAC), Crazy Ol' Words Music (SESAC) 
_________________________________________________

SIRIUS XM The Coffee House 
I am very excited to announce that courtesy of SCurve Records, SiriusXM Radio The Coffee House streamed a live in studio on Thursday December 17th 9am PST | noon EST and Friday December 18th 9pm PST | midnight EST. 
If you missed it you can listen HERE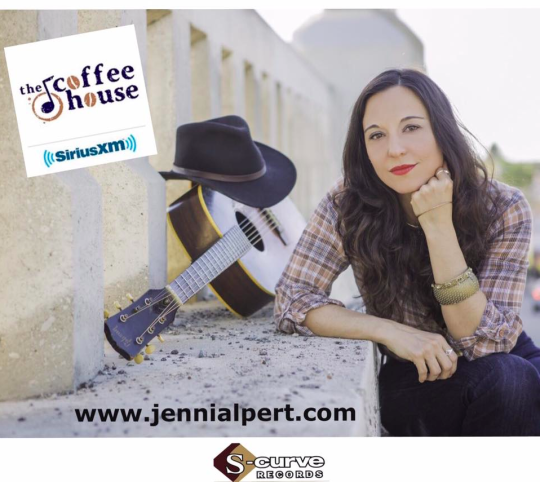 ___________________________________________
MUSIC STORE 
Music Purchasing Local and International 
For the Holidays Music Store Selections is UP and STREAMING!!! New design with some unreleased secret hidden tracks for your ears for anyone looking to give the digital gift of sound and song these albums are available.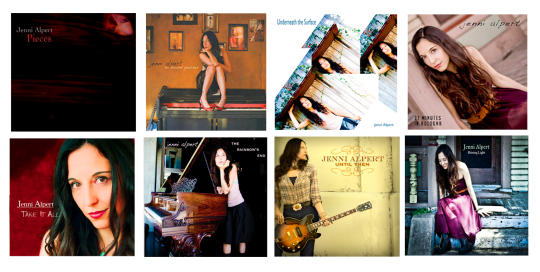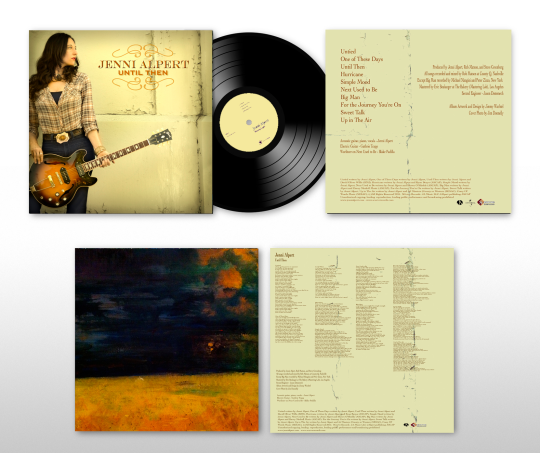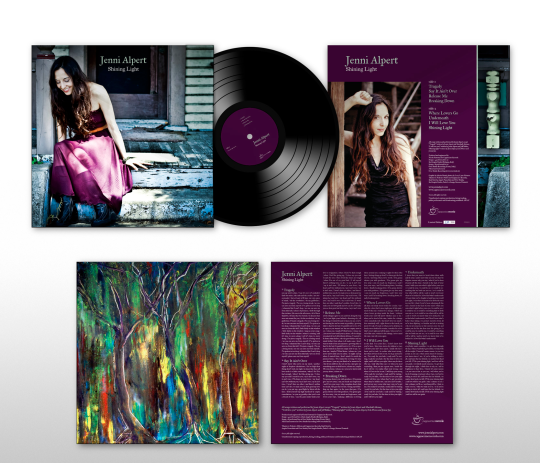 PayPal your order requests to: sounditmusbooking@gmail.com 
For the digital purchases: Each digital album is just: $10 Dollars / 10 Euros / 10 Pounds / 10 Swedish Crowns etc. To purchase the whole catalogue digitally sent 70 and for combination orders take off 5 for every three purchases). 
Physical copies of Until Then, Shining Light Vinyl, and No Second Guesses are also available for the same price plus shipping and handling. For a physical album purchase, send an email for information on how to receive one signed in the mail, come say hello at a show near you, or please let me know a city near you to research for the next tour - sounditmusbooking@gmail.com !!! 
Stream new songs here: https://m.soundcloud.com/jennialpert/sets/until-then) 
*TO PURCHASE THE NEW ALBUM UNTIL THEN DIGITALLY IN NORTH AMERICA - Visit: Itunes Store 
FOR THOSE OF YOU IN EUROPE INTERESTED IN A PHYSICAL COPY OF SHINING LIGHT VINYL:  Visit: Amazon UK
_____________________________________________________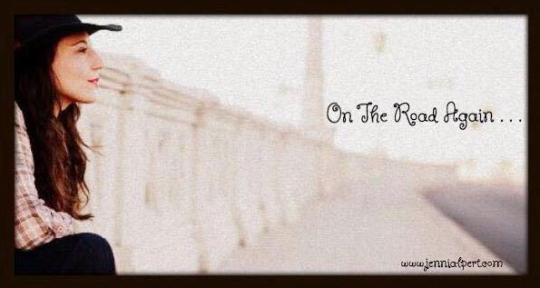 The Tour East and Overseas … . . 
From Los Angeles to Nashville and places in between - this summer has been a musically memorable one with you. Thank you for your continued support. Looking forward to seeing all of you out there this fall. 
PERFORMANCES 
Philadelphia, PA Thurs Sept 24 . 8:30p New Leaf 
New York, NY Sun Sept 27 . 7p Rockwood Music Hall II 
New York, NY Mon Sept 28 . SiriusXM The Coffee House 
Paris, FR Wed Oct 7th . 8p Le Tigre 
With Marcel Van Dam, guitar 
Nancy, FR Thurs Oct 8th . 8p Le Charle's 
Bussang, FR Fri Oct 9th . 8p Chez Jean-Mi 
Utrecht, NL Fri Oct 16th . 10p Kargadoor 
Dan Haag, NL Sun Oct 18th . 8p Musicon
With w/ David Henriksson, guitar  
Stockholm, SE Wed Oct 21st . 8p Noel's
Stockholm, SE Thurs Oct 22nd . 1p Rytmus 
Stockholm, SE Fri Oct 23rd . 8p O'Leary's 
Turku, FI Sun Oct 25th . 8p House Concert
Ferrara, IT Wed Oct 28th . 8p 
Bologna, IT Thurs Oct 29th . 8p 
With w/ Paulo LaGanga, guitar
Pieve Di Cento, IT Fri Oct 30th . 8p Kino  
Pisa, IT Sat Oct 31th . 8p 
Livorno, IT Sun Nov 1st . 8p Festival at Surfer Joe
London, UK Tues Nov 3rd . 9p Cafe 1001 
London, UK Wed Nov 4th . 7:30p Blueberry Bar 
Cambridge, UK Sat Nov 7th . 8p CB2 Basement 
Cambridge, UK Sun Nov 8th . 7p BBC Sue Merchant 
London, UK Sun Nov 8th . 8p Spice of Life 
______________________________________________
SUPPORTING DUSTBOWL REVIVAL
The long haul of hard work, commitment, and practice... and worth it every time... It was an incredible Fourth of July this year joining Dustbowl Revival and their fans at The Levitt Pavilion in California. These musicians introduce the depth of their individual instruments personifying that of each one while telling their own stories both with lyric and song. What was the largest honor for me personally though, was their graciousness when introducing themselves to me before the show as well as how open they and their audience were to receiving music from a virtually unfamiliar songwriter such as myself. Both parties welcomed my song and show as though I had been with them for years.  If it weren't for this collective group, my songs would not of been heard by such a large supportive audience. This incredibly entertaining band will captivate any audience and is worth catching and listening too. Thank you Dustbowl Revival.