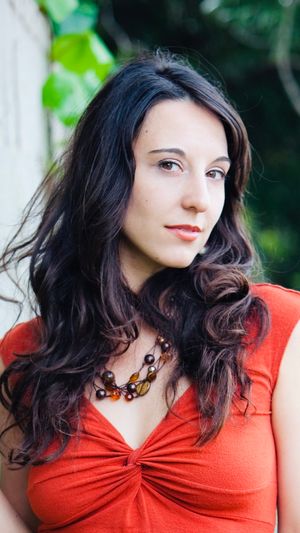 The prison in my mind has guarded memories chaining my heart from the terrors that is truth for as long as I can remember, only it's the likes of you that remind me. 
You may not like this chapter.
There are several significant men I can remember in my life for the many reasons why, though there were many more that mattered, let me start just before the first kiss. 
I don't remember imagining to be a mother one day, though I know my birth mother had.  
I think for me most of my time was spent picking up the Pieces of what family meant. 
All the Nothings
My first memories were but feelings, like bursts in the night, fear of the blackness knowing things weren't quite right. Though details escaped me for several years to come, it was still obvious - the Damage Done. What the extent I'll never be sure, but that didn't matter, the path to healing would. A uterus shifted and terrors came as they pleased, each time my curiosity led me towards intimacy. The breakdowns and shakedowns weren't anything yet, for the panic and anxiety I later met. Despite desire for love as commitments were given, most could not stay for long. For men who got close, and tried as they may, would come to know only to run. But stay as she will, hope yields to none, for all those who welcome the work to be done. 
Nobody Knows
I was only two. 
Heaven 
Catapulted into a whole new world by age four wasn't much of an adjustment because by then I was used to moving around. Everyone was my family. Even after I got a forever home, the sentiment for me would stay true for the many people I would meet later in my life as an independent touring musician. Moving from place to place was comfortable and familiar to me. What's more was the mirror of my past in my present life as I would be on to a new host's home in the next city over just before things could crash down. Arriving at the Alpert's was like hitting a jackpot, a foster child couldn't get luckier than a room full of toys, a plate full of food, and a roof with fresh clean warm blankets to call home. 
Though I had arrived with one paper bag, just a doll, a few clothes, and a pair of shoes that were too large inside, my new parents didn't let that define me. Instead they filled my new room with clothes for every season and dolls for any reason. Quickly they noticed my speech was a bit out of sorts for I couldn't recognize letters, numbers, or colors, or write and read just yet. I was almost four. 
          Is a place 
With the assistance of tutors and persistence in school early on my parents tried to help me. Though there was major discord between my mother and me almost all the time back then. It must have been hard, what she herself dealt with growing up, but she wanted a daughter and adopted me, so here I was a picture in her life for good, for better and for worse. You bought me, there's no tag for return. School was really hard, I didn't like it so much. The numerous lunches in the library to avoid the kids throwing food at me was my only preservation. Maybe it was because they were mad at their favorite snacks being gone when I stole them, rearranging their lunches in trash cans nearby to mirror how empty their meanness made me feel. They had no idea where I had just come from. In fact, for a short while there, I actually stole quite a bit as a kid mostly from stores -  cds, dresses, earrings, whenever things didn't seem quite fair, simply when I wanted something, or for the thrill of seeing if it could be done. Yet still, I fought hard to be honest and noble, and to catch up not knowing how far behind I actually was; the idiot often fighting the savant in me. 
                  I'm running from 
I never trusted many for long, women especially, disappointment always around the corner. But this was just icing of truth on the cake for my daily slice they'd dish out. Often, I could sense letdown coming as I could discern a lot of things, probably too many. Maybe it was a gift, the burden I've frequently felt perceiving things I wasn't yet told; from potential misgivings, to other people's struggles, to the negative words spoken about me by others that I could hear through the eyes of our so called mutual friends. This would happen for years and years no matter what circles I found myself in. And after a while it almost seemed easier to play right into the ideas and beliefs created about me rather than the effort it was to plow against the grain. Sometimes I'd do this simply on purpose to mirror the ridiculous once subconscious surfaced, acting out in overly direct affirmative ways to confirm what was or imagined and to help me realize that even slight bouts of disassociation for protection could never keep me locked in the prison in my mind. But eventually, I came to realize that it's impossible to conform to something you don't even see the same way. 
Lose Yourself, Pretty Monster 
I remember the first day of kindergarten like it was yesterday. My teacher was so pretty, thin long blond hair, a lengthy brown skirt with boots on, and a turquoise blouse was her work dress to teach us the wonders of the world. 
The person I was fated to meet was a boy just about my height and age. We were almost the shortest kids in our class. I remember him well for his energy and charismatic born leadership style and also because the following year his sister yanked me into the girls bathroom, dressing me up as a bride for him, and pushed us to marry on the playground. The children were screaming and laughing and shocked as she and her friends dragged us closer together for our wedding commemoration. He, my only husband down an isle as of yet, was most of all my first kiss. 
Throughout the years our paths would cross, from broken bedroom window calls, to hiding him in my closet during dinner time, to sneaking out to ride bikes in the night with the neighborhood boys, to running away from my family frustrations to his house hiding out, just two kids trying to make it through the jungle of childhood in the same neighborhood, running back into one another many years later discovering we both were performing musicians. Lessons in the value of friendship, support, and longevity, a fixture for life, he would continue to always be considered extended family to me. 
(Everything I do), I do it for you 
The exploration of boys wasn't hard for me starting with the first time I fell completely infatuated with one I met in junior high. He was the new kid and everyone liked him but for some reason he chose me first. This was new for me and I was not at all present yet enough to receive. He ended up doing drugs and living a whole other life completely without me. A lesson for timing with passion, we were just too young for those rolling hills. 
Dark Side of the Moon, Wish You Were Here 
Throughout my youth my parents sent me to sleep away summer camp both to learn more about my Jewish heritage and to have fun being a kid. They wanted to make sure I had culture under my belt and experiences to remember. It wasn't always easy, but the memories still replay in my mind extremely fondly. A lot of my identity of self was formed there. So by the time I was sixteen, I was ready to be a camp counselor and specialist, bringing with me directing and musicianship skills to share with the community there where I met my next crush. It didn't last long due to distance and childish ways but I remember him well for I gave him my youth. The hardest part was losing his best friends who had taught me to play guitar, in a terrible car crash. A lesson for inspiration, adoration, and surviving losses to come, it was he with them who opened the door to all things sonic inspiring the start of a new path in music for me. 
Into the Ocean 
When my first college boyfriend finally committed suicide after threatening to several times throughout my freshman year, that may of been the most overwhelming because in the end I could not stop him no matter how hard I tried. For months I had made every effort I could to console his darkened heart and tried to warn our friends to keep a look out when it became too much for only me. But no one seemed to believe my word not until the first time he tried. In the hospital, it was only me he would let come, it was only me he would tell what he took, and it was only me he let feed him the charcoal that saved his life that one time. With the lessons for awareness and being present, I tried my best to be what I couldn't ultimately be for him, to hold stable ground, and one year later he would be dead by a self inflicted gun wound. 
After that compatibility for me was scarce though there were loving flares. I often wondered if love was truly really there? I was young then and decided to focus on the one love I could maintain, making music. 
And that, I did. 
The Nine Yards 
I've always appreciated women though mostly not romantically so but if those kinds of feelings were to of surfaced it would of been this one time because of one person that comes to mind. She was funny, adventurous, warm and sincere spontaneous and exciting. She once heard me perform live music one day at UCLA and she was so inviting. In just a few days I would be traveling West up the coast for my first time on tour, with two songwriters I had invited with me (I wasn't a very attentive driver back then) and could use all the help to maneuver. She came to my house, jumped in my car last minute and came with us though we had just met. What I came to discover was I could not be her lover, I wasn't even quite sure completely why yet. During that trip we watched a film that began to reopen my mind, dark memories and blurry thoughts I couldn't make out for some time. And any attempt at tender touch would trigger in me cloudy visions to much, terrors inside with a chain that would bind me bind me, and in the end she was better my friend so that nothing more would remind me, of what the cause of that was. 
Here Comes The Flood 
I've come to conclude that you can love many people throughout your life, sometimes at the same time even, for all the different reasons Underneath the Sun and for every other way they may make you feel about yourself and even for the ways they didn't make you feel at all. 
I don't recall myself to ever really be disloyal, on the contrary rather, smothering for love with an air of demand for the reciprocation of it. But it was all in good heart and the best I could do as a survivalist knowing nothing but perseverance. I will admit, however, that my tolerance for tumultuous waned to none as the years kept on in webs of co-dependence and convoluted connections that began to ail me until I stopped seeing spiders. Only I didn't even know really what that even was, for confrontation and overly directness became a protected cloak that began to fail me. 
Sing Me Home, There Must Be Some Kind of Way Outta Here 
Then one day just out of college I met the one who left an impression that still lingers from time to time like the melody of a song. Loud music blasted from the apartment complex I lived in at the time and all of Westwood could hear him play I was sure. My first instinct was to shut it down and low and behold his front door was unlocked. So naturally I let myself inside. Lost in a whirl blaring Jimi Hendrix guitar solos as he was one of his favorites, this guy was a really good musician. From then for a time we were inseparable. As moments passed us by together, it was he who taught me most about guitar and playing it, moreover about connection to love, but soon the terrors regularly would begin to surface and everything quickly began to unravel apart. We split for good in different towns, but the music would often rewind us. As the years would pass, I didn't want to let avoidant attachment keep the best of him. What I remember most about him though, beyond the independent touring up the West Coast I would bring him along for or the terrible tricks played on me by him that I tolerated, wasn't even the late nights where I would sleep as he would rise to record songs in the middle of the quiet nights, Day for You, nor was it the arguing and odd jealousy I wasn't mature enough to foster kindly for him. No, what I remember most was his efforts to see me and accept me as I was when he could. In the irony of his attempt once to rearrange my bathroom items trying to help me hang a butterfly art piece one afternoon and me screaming but I have an order to things, to where they belong...... both of us looking back at the bathroom in disarray to anyone else's mind, me then seeing the look on his face as he glanced back at me sheepishly, and how the both of us just broke down into inconsolable laughter. Because in irony, he saw the real me and let it be so, and I appreciated him deeply for this. He even told me years later that it would be a shame if I wasn't to become a mother, that he knew I would be a good one. Those words never left my heart. I don't like to fight, I don't need to be right, but I needed to be heard and understood, Help Me Out. Yet there was such a dichotomy there for he had also felt disconnected with the Jewish heritage in me and ultimately ran from it all. How was I to understand this or why and it hurt so much to feel rejected and denied because of whatever "it" was. Years later, his apology confirmed for me where my once budding love of loyalty had been hurt so deeply and somehow I was still coined as a 5150 for my pushy initiative and aggressive ways, but I knew in my mind to take it in stride, and not let that perspective cloud or define me. For the same time for me, there was something deeply comforting in a hug with him that always reminded me I would be alright. I was so excited to reach back out and share years later when I discovered the other half of me was actually English too, and maybe not so different after all. With the lessons of healing and growth, safety and space, lessons to give and lessons to take, though Those Times Are Gone, what I saw and loved most in him was a man able to look deep inside himself, grow, and evolve, and make a mistake. Persist. 
It wasn't meant to last despite our harmonies, as the harmonious dynamic of mature man and woman lacked just enough for it to become a pastime instead, a once was 'we' withered away despite how safe he could make me feel. Those long ago memories live now, and While You Wait, just like yesterday in the melodies and rhymes are echos of old songs, and from time to time I'll still play them when the stereo is on. 
Like melodies that refuse to fade, heard faintly in the shadows between the light, I only screamed louder for consistency, communication, and kindness even with the worst of me just to be understood, but I would just find myself caught Below Sea. But when a gift is in the giving, you might be surprised what you get back. 
In Your Eyes, Breaking Down 
The hardest was the man who seemed to have seen me as someone to keep, as he chased me to change me, the story far from neat. There was no Release Me, we had chemistry. When we first met, he, nine years older, I 23, but he was married with two young children and struggling so. We met at a music venue we were both working at and I heard in his playing the kind of passion, dynamic, and sensitivity that I imagined his person exactly the same. I instantly wanted to make music together. It was a tumultuous Hurricane with the most alluring eye of the storm, and before one year up, it seemed we couldn't be separated from one other, meant to be one, but not meant to be. Ain't that a Shame. I was told it was over, I waited a year to move forward, but I had no idea the complications he would face there, unraveling more of my dark deepest fears. He separated from his wife on and off for many long years to come and she took his children away from him across the world, forever wounding him alone. Cadillac, Negroni, Kettle, and wine, always pressed reset to make everything fine. The word would go dark sometimes for days, I couldn't see, or breathe, or find my own way. The electricity drew me and drowned me in what others coined lust. But for me, I was just elated at the sensation of feeling fully freed by approach, I no longer engulfed in ocean of touch trauma waves of distraction, but I would always starve for more and a different set of tides began to trickle in. I would never formally meet his growing children, kept separate, I was. And all too often it was too much to keep going to bat for me, for the road to hell was paved on good intentions apparently. By now I just wanted to Fade Away. Demanding what I thought was true love, anxiety and panic surfaced and simply took over. All I had wanted was to be a family, and to share in the milestones that came with it all. Body and Soul. But it was never meant to come to be. And in fact, many of those years are blank and forgotten as the panic attacks became my main mode of being and got the best of me for quite some while. What do you do when someone you deeply love disregards you and doesn't inform you in a language you understand over half the time because they aren't present somehow or able to do so? Was I the catalyst, the cause, the crutch? Probably all, but for nine long years the trauma for everyone was too much, though I really tried at love. I know he did too, he did a lot for me. Most peculiar was when I came to learn the name he shared with my birth grandfather like the man my birth mother came to love and wished for a family as well. Neither she nor I would end up with a family of our own by almost the same age, another coincidence? Probably not. But the lessons from this were eternally long, faith, loyalty, and word of mouth can be interpreted wrong. 
All it Takes, Waiting for the Sun 
The break up for almost three years, add that to the nine, was the break up that wrecked me and was my lowest time. But from there I was helped and built right back up with the support of a new courageous man who tried to instigate my growing up. He did his best in trying to heal my deepest wounds. Day and night for almost two years he kept at me, showing me burgers and beer, days in adventure, life beyond tears. But like oil and water and because I was far from ready to receive him, I soon was to discover what panic and anxiety truly was and why they haunted me so as our dynamic began to trigger and unravel the deepest darkest memories forgotten in my mind. 
Being locked outside of his place to avoid my compulsions to see if he was really still there during the many silent shut-outs to Pavlov my brain triggered a fear of being left so deeply, even I was surprised. I began to remember now in pictorial form all that had been forgotten. The foster home door steps I was placed outside of alone when I was sick at age two, half focusing on a red tricycle to stop myself from being ill was one that came to mind. That wasn't the only memory that began to surface either. But who could blame him, it was I that would show up unannounced uncontrollably and inconsolably to check if he was still there. The anxiety became panic, the panic became attacks, and I started to become afraid that I might never come back. The only thing left to do was leave. 
Needless to say that relationship didn't work out either but the lessons to Face the Beast and One of These Days fully transition completely granted me my relationship to myself and the deepest part of healing began. 
Even When It Rains 
Then here was the best friend always there through the strife, taking me in, sharing with me, silently listening and adding to my life. Adventures, and meals, New York an extension of self, the lessons of humility and patience in the art on the shelf.   
Until Then 
As anyone else may experience, attachment can be strong so I returned back to the man I once thought was the one. I really just wanted to be family. But when the hustle and bustle stops you really get a chance to take a look at how much you actually love your life, what really fits, and what doesn't. It didn't work out but if it hadn't been for meeting him, I might never have found my birth father. 
Simple Mood 
Welcome, you have now arrived at the most profound lessons in transformative love. 
If only you could follow me Where Lovers Go. Take it All, what you will, and kindly leave the rest. 
 
(*All Bold titles are links to correlating songs, click to listen....)

*
Homeless the Soundtrack - The Subjects
 
FIN. PART 1  

~ * ~

Cont. 
POSTSCRIPT - HOMELESS, THE WAR; ADDICTION ONE CRISIS   
Currently, LA's annual homeless count, released Friday, shows that 66,433 people now live on the streets,
in shelters and in vehicles within the county...  
https://jennialpert.com/blogs/lineage-from-the-beginning/posts/homelessness-the-war-addiction-one-crisis