NEWS: Malibu Film Society  
Guest Speaking and Performing songs from Homeless: the Soundtrack  
Thank you Malibu Film Society for having us this evening as apart of your incredible program to aid the homeless. Additional thanks to Steve Schwartz & Paula Mae Schwartz, Irene Taylor Brodsky, Tahria Sheather and all the Homeless: The Soundtrack documentary team. www.MalibuFilmSociety.org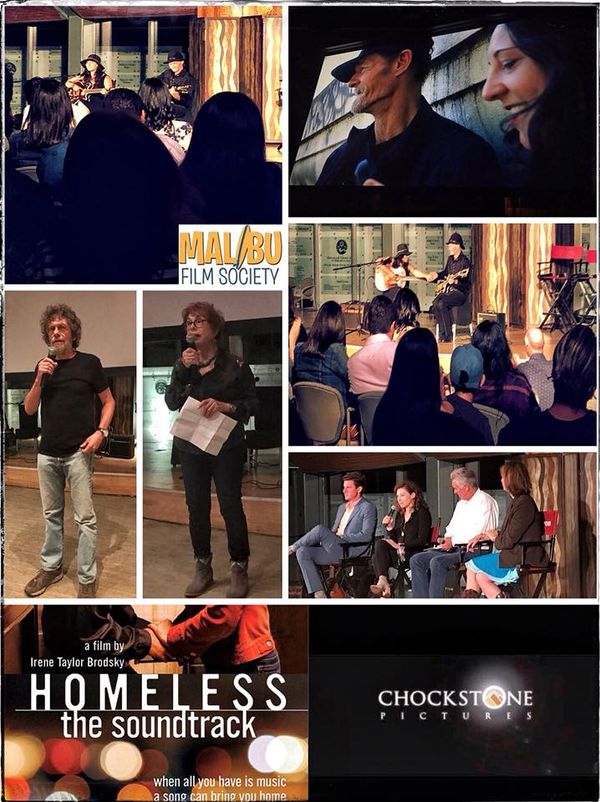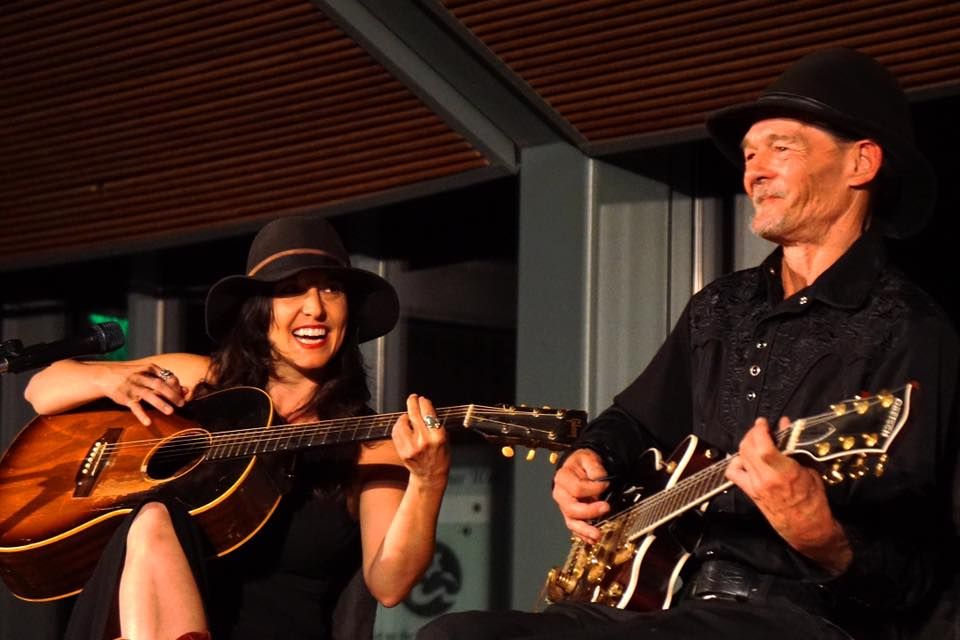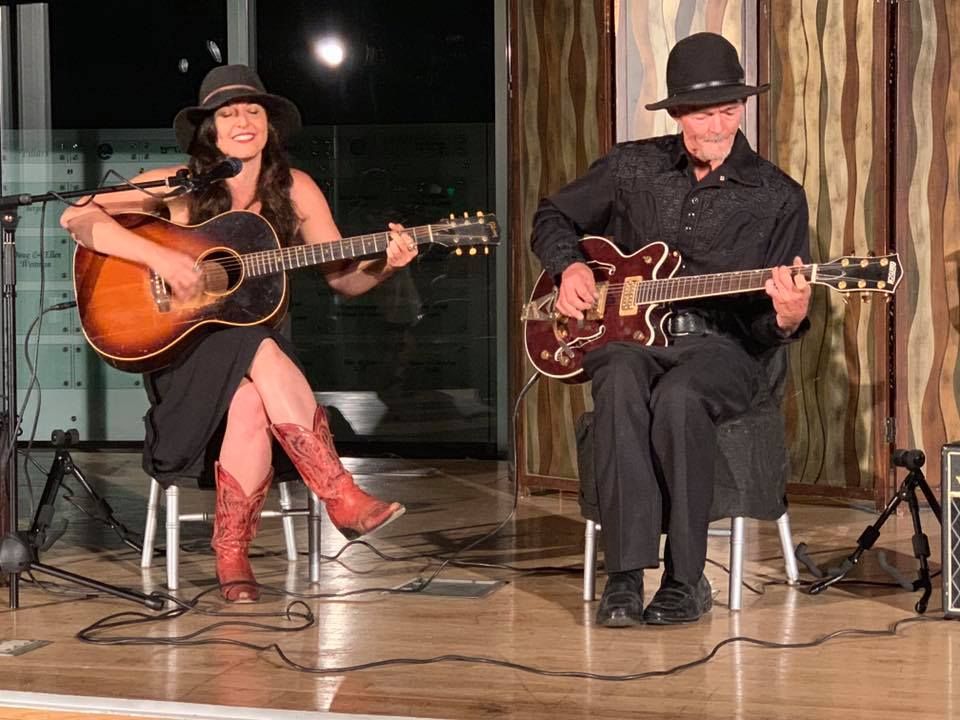 ---
NEWS
Homeless: the Soundtrack will be screening at the LAEMMLE ROYAL THEATER in Los Angeles for one week this month. 
Fri Aug 31st - Thurs Sept 6th (matinee - 12:45p) 
Homeless: The Soundtrack 
The Laemmle Royal Theater 
11523 Santa Monica Blvd. (1st floor) 
Los Angeles, CA 90025 
Tickets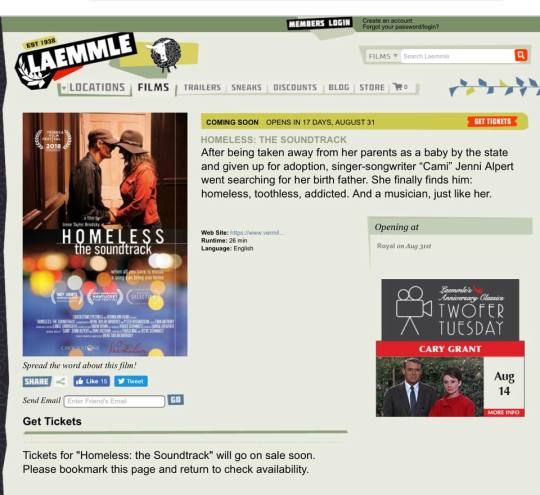 You may have noticed over the last two years a zillion posts and shares from me mostly in the form of photos along with an autobiographical story link that my dear friend Mayim shared on her platform Groknation documenting the adventures and daily life of the reunion between my birth father and I, sharing his self proclaimed transformation, as well as a trailer to a short documentary that was made about us since we reunited just under two years ago. 
Well, next week as it so happens, that very short documentary (26min) that Don my birth father and I are featured in about our reunion and life together called Homeless: the Soundtrack created and directed by Oscar nominated, Peabody and Emmy winning documentary director Irene Taylor Brodsky will be showing in Los Angeles at THE LAEMMLE ROYAL THEATER on Santa Monica Blvd from this Aug 31st through Sept 7th during their matinee hour once a day all week long and we would love for you to know about it in the event that you may be able to see it. 
THE FILM 
Homeless: The Soundtrack (trailer) is a short documentary about the reunion of my birth father and I explores the dichotomy of two totally different worlds where music bonds together an incredible relationship after having been separated for over thirty years. It tells the story of how I found my birth father Don living on the streets of Los Angeles living a life of drugs and petty crime running from the law, his self proclaimed transformation once we met, and our journey to know one another through the music we play together. It's a very intimate story nestled in the larger pressing issue of homelessness in Los Angeles.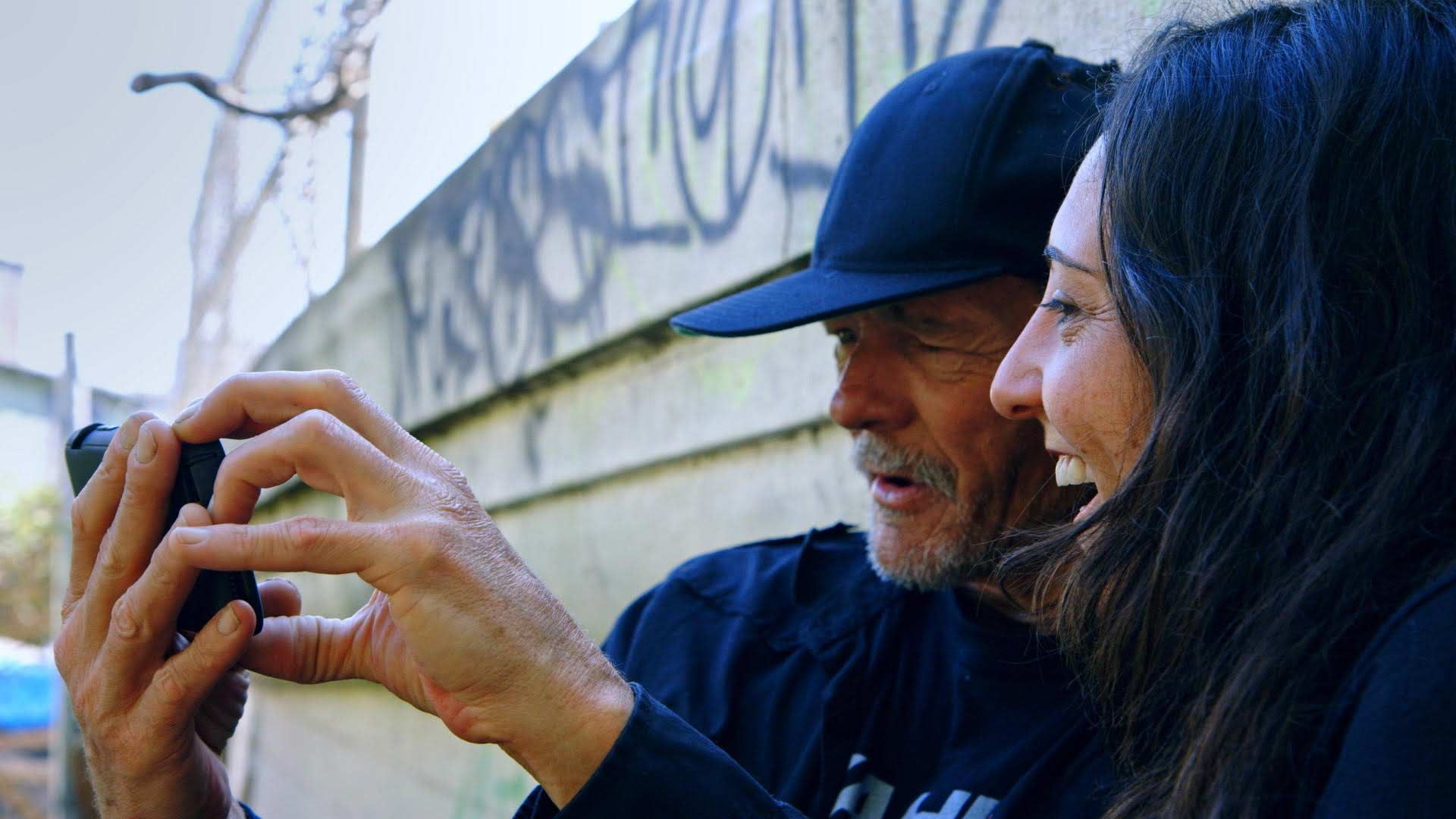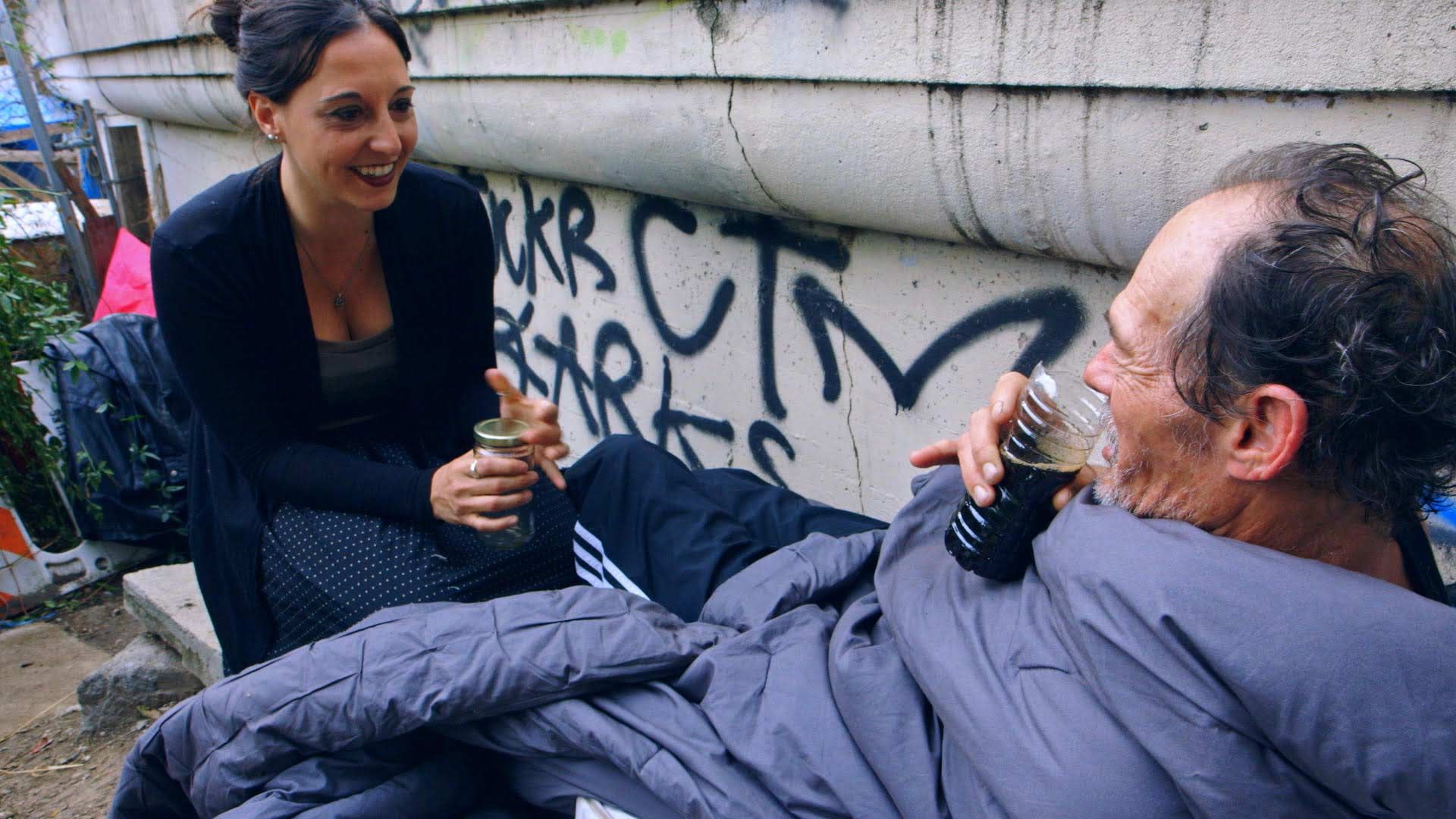 Thus far, the documentary has made its way through several film festivals this summer. The film premiered at Tribeca Film Festival and won a Jury mention, won best short film at Nantucket Film Festival. And while Don and I are playing music regularly around LA at local venues and for homeless centers and shelters, the filmmakers are making the film eligible for Academy Award consideration in the Documentary Short Subject category and we are touched to of been asked to do this and share our story.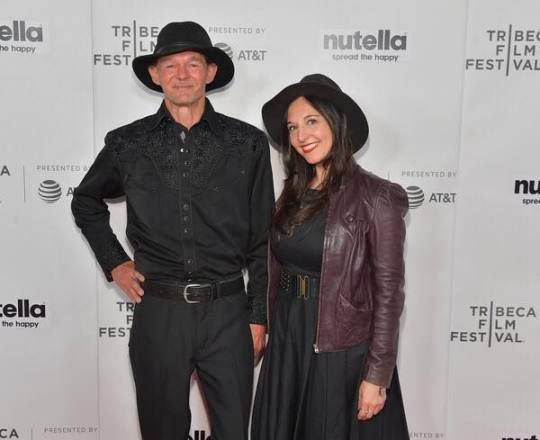 You can read about our reunion story here: 
Published by #Groknation edited by #MayimBialik 
Part 1 
Part 2 
Part 3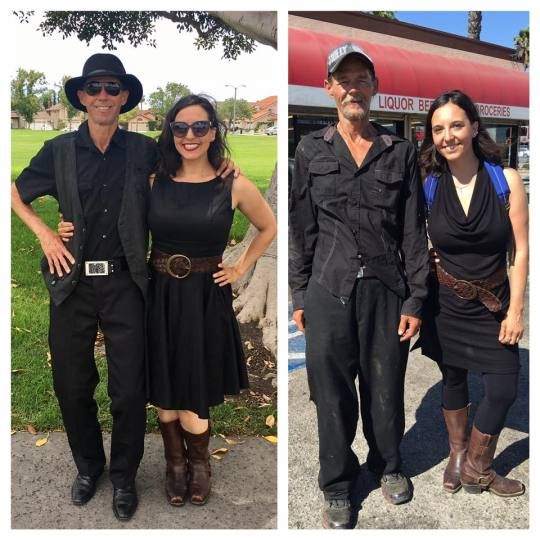 _____________________________________________________

LOOKING BACK, WHILE STEPPING FORWARD 

This August is the two year mark of the very first gig Don and I ever played together live on a stage. I had known my birth father just about two weeks by this point after having help from a private investigator locate an address where Don received his mail, finally meeting him, then essentially going into what I called in "the field" slightly under cover spending days shadowing Don on the streets day and night observing and getting to know him while he was still living his previous life at the time. Regularly running from the law, committing petty crimes, and still getting high on drugs, we had spent about ten days up to this point reading books together, visiting museums, music events, eateries, craft coffee shops, beaches, taking walks and staying up late out on the streets in Don's world discovering a connection and our commonalities - music being one of them. Despite the drugs, the gangs, the potential dangers and so on, I had prepared and stayed aware all the while loosing myself in the wonders of getting to know my birth father and it was a thrill to say the least.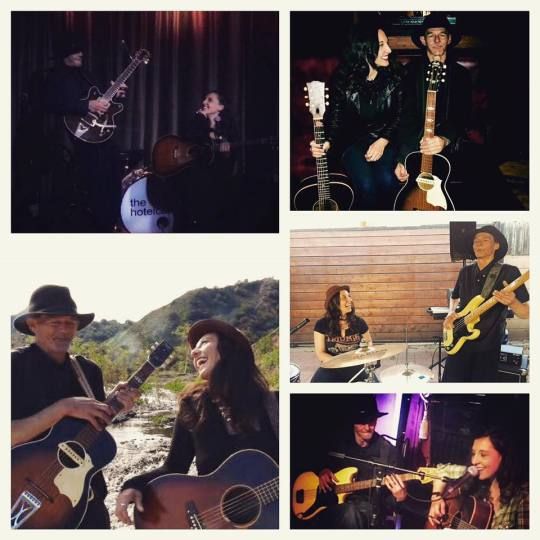 Not long after our adventures began, I finally started to reveal bits and pieces about myself sharing my own life stories, musicianship, and eventually invited Don to perform with me at a show I had scheduled. At that point he still only knew me as Cami (Cameron, my birth name) his curious and interested biological daughter but soon was to learn the life and story of my other path, having been adopted out of the foster care system and into the home of the Alpert's by age four - my life and music as Jenni Alpert. Little did we know that just a few weeks after I picked Don up from being released from jail once having turned himself in to stop running from the law, and shy of the several days after setting him up in a temporary safe space familiar to the style Don was used to yet secure, protected, and close to where I lived at the time to continue our daily "family fun field trips" developing our new relationship which would later transpired into the journey that has been us together and Don's self proclaimed transformation into a new life and his first time release out of "the system" since he was eight years old upon reunifying, we would be introduced to brilliant documentary film maker Irene Taylor Brodsky (http://moveablefest.com/irene-taylor-brodsky-homeless/) and have the privilege of being interviewed by her. Upon the days that came to pass spending more time with one another Irene shadowing us, she developed what is now a short documentary Homeless: The Soundtrack which depicts our story, finding and connecting with my birth father as music threads our life stories together and we are just so touched. Below are some photos of time spent with Irene and her documentation of us.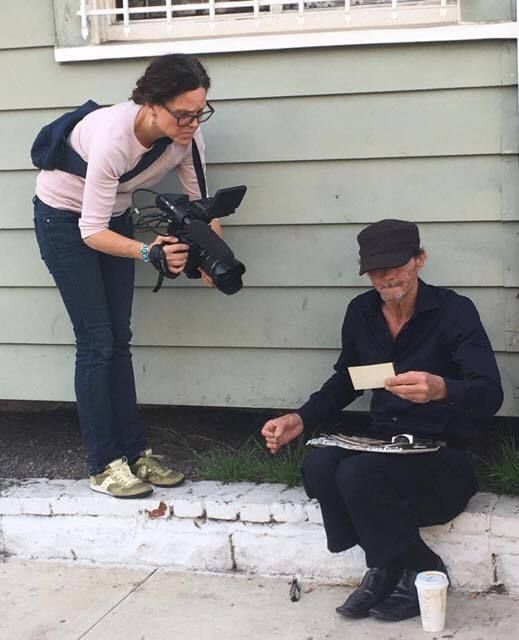 The Doc Crew, The Producers, The Transformation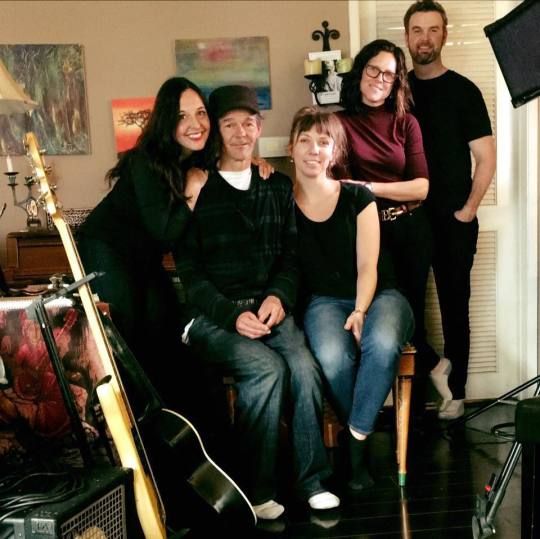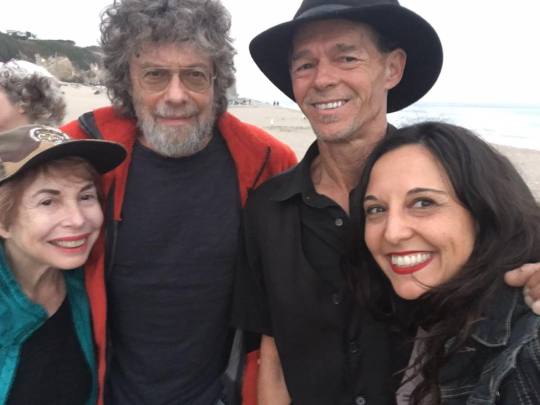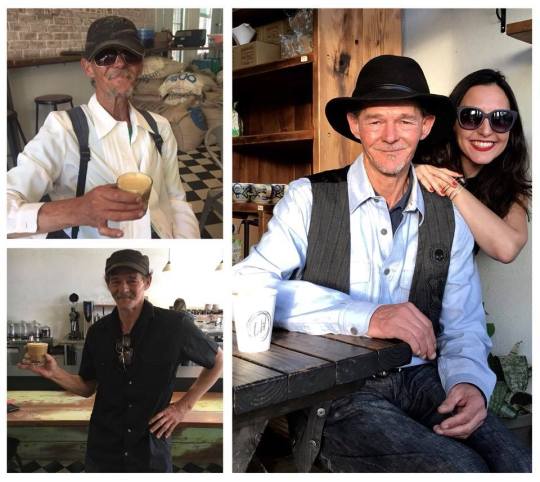 Below are a few photos taken by Justin Cornell a young fantastic DP who noticed us first during one of our early "family fun field trips" - dinner on a sidewalk and joined us a few times while Don was deciding to turn himself in to the law and make some choices to be able to spend more time together in safer ways. I am proud to share these photos as a visual ode to the incredible self proclaimed transformation that is Don today.It's hard to believe that two years ago this month, my birth father, of whom I had reunited with a few weeks earlier that year for the first time since I was taken away and placed in the foster care system with their hopes I'd have a better future, decided to change his entire way of life from: using heavy drugs of every kind, committing petty crimes to maintain the lifestyle, and run from the law constantly high in between prisons (over seven to be exact) and homeless on the street having been in "the system" since he was eight years old to: something uncharted; turn himself in by his own will to serve out the jail time for running, stop doing drugs and living a life of crime, and try new safe things in order to continue to get to know me his biological daughter in a safer way all his own ideas on his own accord. Below are a selection of photos and screen shots of music experiences we have shared together.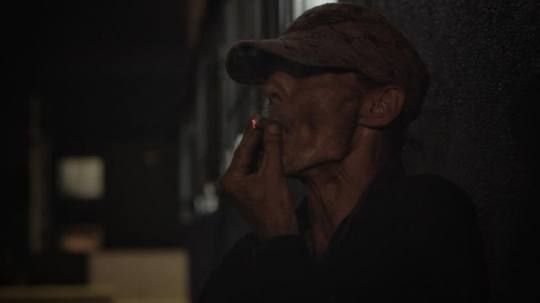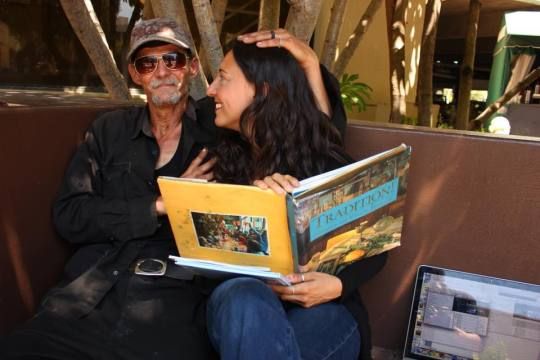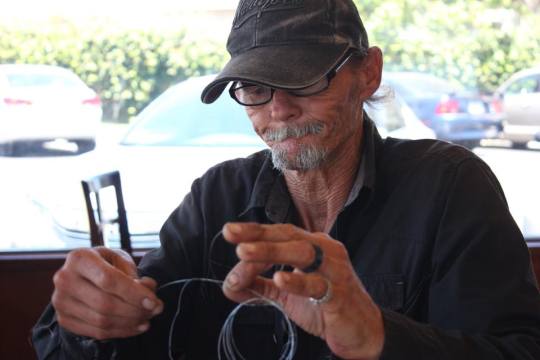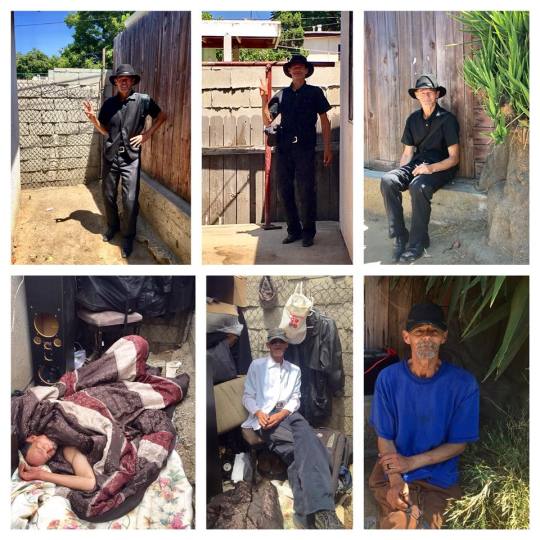 Personal Photos of Don's Self Proclaimed Transformation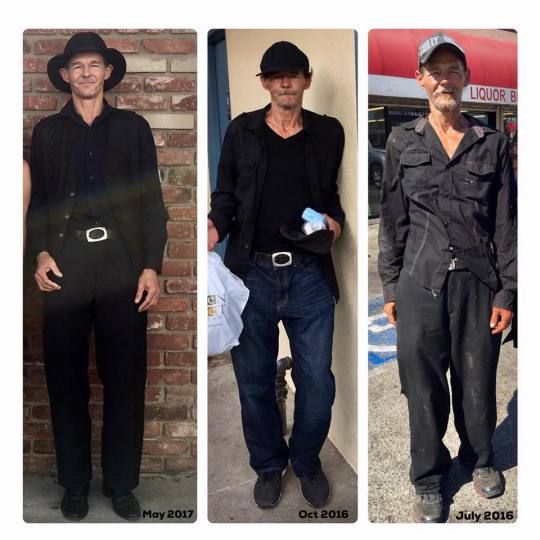 Since then, we have paved a way for an incredible life day by day filled with "family fun field trip" activities, music, volunteering, donating, enriching, educating, sharing, and learning together and it has been an amazing journey. We are proud to share our story with you and I am proud to know the man who against all odds chose a path of transformation. Below are just few photos of some of the adventures we have had.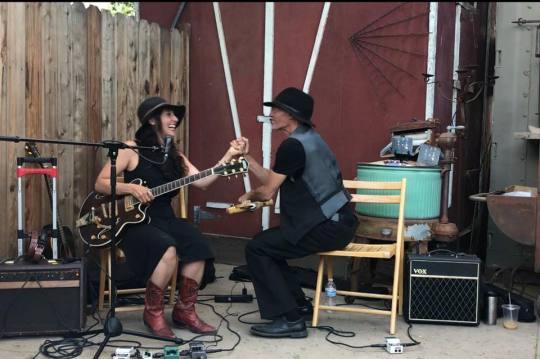 Teeth donated from UCLA Dental School!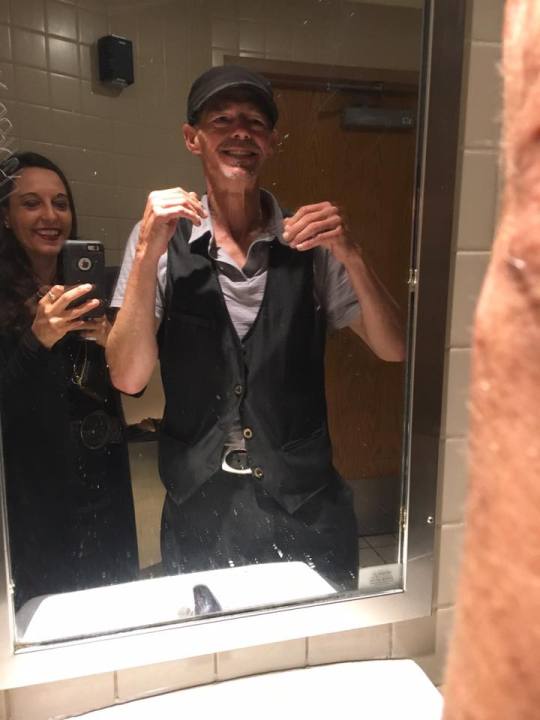 Free from the system for the first time since age nine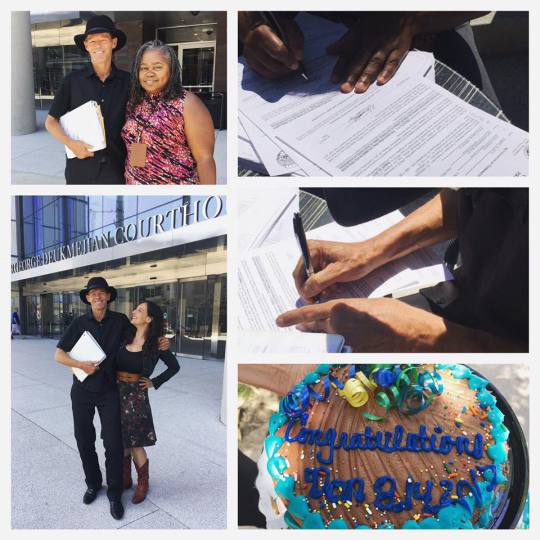 Biological Reunion Symposium; Performance | Q & A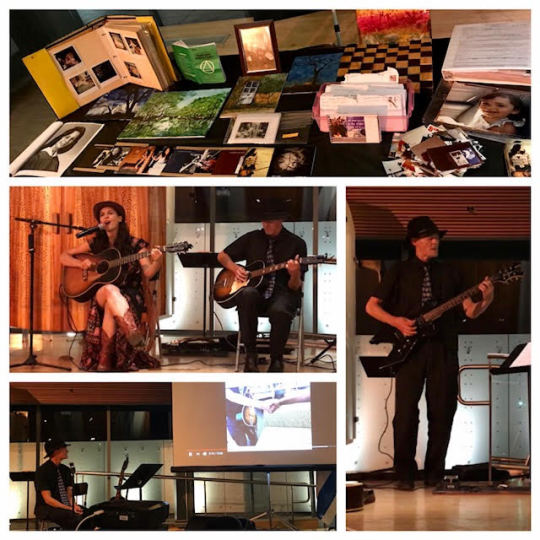 My birth Parents and my Adoptive Family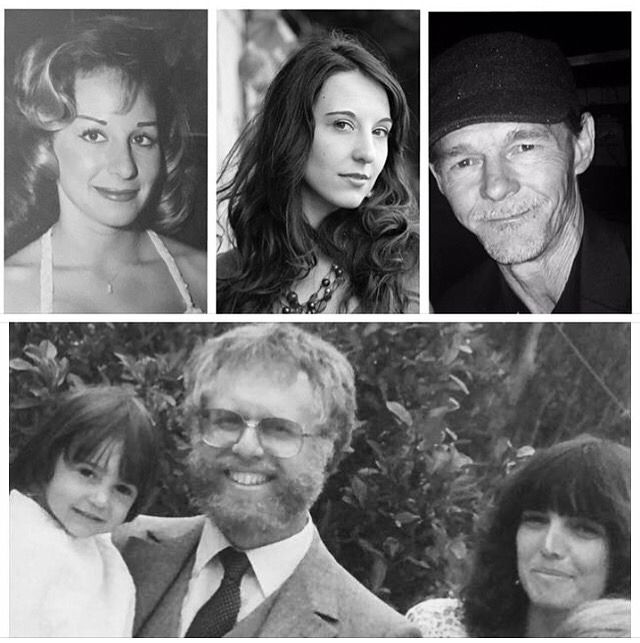 We share out story in hopes to inspire all of yours. To all of you who have supported us and helped Don experience so many things he never has had before, I thank you for being a part of our journey and for adding so much to his. 
Cami (Jenni Alpert) 
MORE ON US 
Click here you can watch: performances, interviews, and v-blogs. 
Feature: Live in a professional recording studio for Don's first time with a selection of some of LA's finest session musicians. 
Feature: A flashback into the beginning of our journey together after having reunited, pieces of the story of my birth father and I featuring the song Morningside by John Gorka. 
Click here to peruse our photo diary of all we have shared in the last two years. 
UPCOMING DATES: 
Sept 22 . 9pm . Hotel Cafe 
Oct 20th . 6pm . Malibu Film Festival 
#homelessthesoundtrack #documentary #music #camianddon #biologicalreunion #addiction #incarceration #homelessness #adoption #fostercare #transformation #togetherness #family