Chronicles
Blog: Homeless the Soundtrack

Everybody has a valuable story. I was never too focused on mine being much more valuable than anyone else's; I never saw it as more than a unique experience to share, but I've always been comfortable and open with the many different aspects /complexities of life that I have experienced. Connecting with others and raw honesty for the purposes of deeper understanding have always been very important values for me.  
When I chose to look for my biological father in the summer of 2016, one of the main motivating factors for me at the time was the fact that I was interested in building a family of my own one day and I was curious about what I saw as the one missing piece of my life that I didn't know much about. Outside of court papers and assumptions sometimes based in truth and sometimes not had always wanted to know more about my paternal DNA both for myself and for my future family one day. Because of what I knew from these legal documents and hearsay, and with the support of many people in my life that I care about including my adoptive parents whom I loved very much, I was content to simply leave well alone for a very long time.   
I lived a content and successful life as a developing songwriter and musician, but as fate would have it, I also had a strong passion for work in both social services and education. Many life choices, jobs, volunteer positions and and relationships before I found ended up indirectly contributing to the emotional and creative preparation I needed when I finally did find and meet Don (other references commonly used for him: bio d, d, birth father).   
I have never been a person who would be described as predictable or relaxed or able to fit into a "box." Rather I identify as an octagon; going to definitive and creative measures (with direct communication) to get to the root of any possible connection in life.  And so, when I discovered that Don was still alive - I was not sure if he even was when I started my search - the thought of meeting and getting to connect with my biological father was so exciting and thrilling. I simply could not pass the opportunity up.   
Without too much focus or concern for the past or any specific plan whatsoever for the future, each moment of the present took  on a life of its own and hours turned to days upon our reunion - "reunion" is my word of choice since on the day I was born, I was placed in his arms for him to identify. Once he confirmed that I was, in fact, his biological daughter, I was taken away and put into the foster care system. After our reunion, days turned into week which turned into the months and here we are after almost two years of the adventure that is us.    
No matter the many days, months, or years passed from that first time we were together - when we didn't have a chance to continue on and know one another throughout our lives to  the morning of July 26, 2016 when we met again, sparks of recognition and joy flew as we both recognized the other during that miraculous first exchange of "hellos" and I knew something uniquely special was happening in both of our lives. During the first three weeks after I reunited with Don, he was living life as he had been for his entire life more or less: he was on the run from the law and his probation officer for drug violations. He was using any and all drugs he could find and choosing to sleep outside in any selection of bushes or hidden alley corners for the freedom it offered him. Our journey together of sharing life began as I observed him, and it has been so special.  
Little did I know that others would take such an interest in our bond, but as it continued to unfold, people we met began to ask if they could spend time with us, ask us questions, and learn more about what was behind the bond we were forging. For me it was easy to let people in to our world as they were never  really a distraction for me. Because Don is so generous loving, giving, willing, open, and kind, he is an intriguing subject and I see that we were a unique pair given our circumstances.  
Not long after Don and I reunited, he made the decision to turn himself in to the police to serve out his time so that we could continue to spend time together in a safer way. One evening while I was at a dinner party, I met a gentleman who himself looked a bit disheveled and what started with a  simple compliment turned into a funny exchange. He quipped "People usually think I'm homeless!" I replied that I had just reunited with my biological father who in fact had been homeless and in prison most of his life.   
Who would've thought that from that simple short exchange, "Homeless, the Soundtrack" documentary would be born? It turned out that the disheveled  man was a film producer and decided to introduce me and Don to a fantastic director, Irene Taylor Brodsky. Upon meeting us and following us around once Don was released from serving his jail time, Irene began documenting some of our special moments together that fall and spring. She ended up turning the footage into this documentary which is screening at the Tribeca Film Festival this April.   
As our story crosses your path, we hope you enjoy seeing how our lives have grown and developed together in ways we never predicted.   
With some photos of Irene and her crew from those days, thank you for following our story. 
#CamiandDon #Tribeca2018 #HomelesstheSoundtrack #Homelessness #Addiction #Incarceration #fostercare #adoption #reunion #recreation #Family #Documentary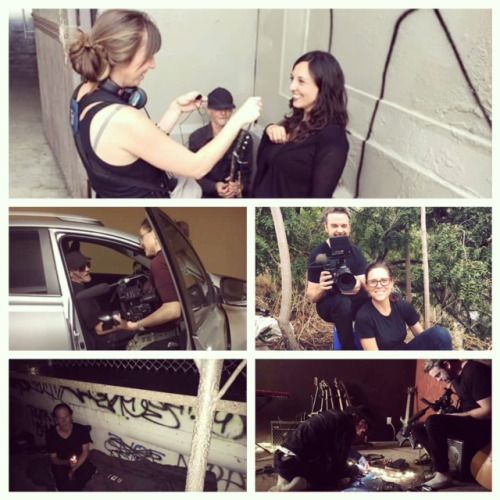 Colorado Springs Continuation School Letters and Art
Blog: Up in the Air

Have you ever been in a moment where you thought to yourself ….. this must be really meant to be because it feels so comfortable, so safe, so surreal….. well, that's how I felt when I was residing in Nashville, Tennessee and met AJ Masters a songwriter, a poet, and a supporter of all things music and the people that goes with it. This veteran songwriter took me under his wing as he did so many others. In his final few months on this earth, though I often feel his energy about, we spent time together working on songs talkin about gettin along in life, and wrote - "Up in the Air". The night he passed away was the fifth night I had been staying with him by his invitation and request as he instinctively was getting his things together for the next journey he suspected was to begin soon. He so kindly would touch base each day and say, "You gotta place to stay? Cuz you are always welcome here." At first, it felt a sweet supportive invitation - yet the last few days, something in his voice suggested that it was more of a request not to be alone while he was dealing with cancer by himself. The evening I departed Nashville for my frequent drive East to New York City where I often split my time during that six month period, I ended up leaving an evening earlier to ensure I had a parking spot for the duration of my future stay east, but late that evening hours after I had departed - after AJ had said "please …. take my hat with you and wear it, oh and do you want this bag of chocolate? Take it for the road …." I sensed something, but missed the reality that that was going to be the last time I would spend time with AJ Masters in this lifetime. For, several hours into my drive, I got the call - that AJ had died. I didn't know him years upon years as most everyone else who knew him did, but my memories of and with AJ during those months had a huge impact on me spiritually and musically. So tonight in his memory, I share with you a live acoustic performance with AJ Masters on acoustic guitar and Pete Wasner on keys at Douglas Corner and I am proud to announce that it is one of the songs selected to be featured in the documentary 'Homeless the Soundtrack' about my reunion and journey with my biological father which will premiere at the Tribeca Film Festival this year on April 21st (6:30). And I wouldn't be surprised if AJ was lookin down smiling from Up in the Air.   
#flashbackFriday #TribecaFilmFestival #CamiandDon#HomelesstheSoundtrack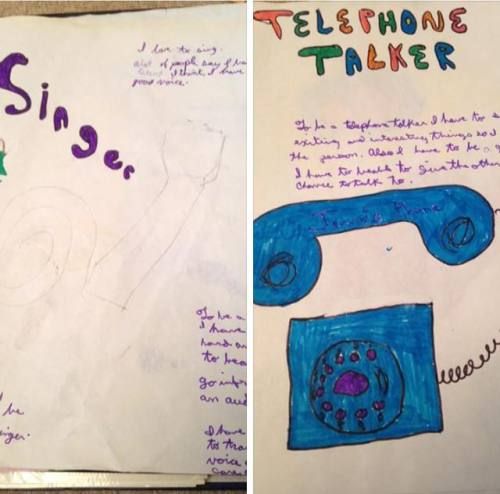 Blog: The Mastering Day

Sitting here while mastering this album of music that I've been working on for some years, my thoughts go out to my mom Jill Alpert.  
When she adopted me at almost four, I couldn't read, didn't know my letters, numbers, colors, had a paper bag with a few clothes, one toy, a pair of shoes to big, and knew peanut butter and jelly and macaroni and cheese as full meals but I was happy and happy to show up at a new home for however long it may turn out to be, and a home with a piano to boot.  
Since then, my mom has given me all the necessary essentials - food, clothes, toys, a roof over my head, piano, vocal, guitar, dance and t-ball (that I was terrible at), theater, and songwriting lessons, tutoring in all subjects that I struggled in never letting me believe that ADHD or a possible learning disability define me, insisted that I attend and put me through college at UCLA (after secretly marking it off on my application because I never thought I'd even get in), practiced spelling with me and would help me find the words in the dictionary that I couldn't find because my phonetic spelling was so poor - letting me be the busy bee at the spelling be so I'd get to participate), aiding me through PTSD from past experiences offering me opportunities to obtain skills to stay in present moment, helped me with (a few) cars after crashing each one having terrible depth of perception (my first day driving over the curb in class and making the worst 3. turn ever into my friend's car across the street should of been a hint but whatever … I did improve with hard work by using distance reference compensation with still objects), helped me by securing a condo as a place to always have safe roof over my head, encouraged me to travel and learn the world, supported me through all my song writing, record making, insane independent touring (if professionals would call it that), and most of all to always be kind to myself and patient with others when I messed up.  
I love you mom, thank you for loving me and showing me the path of persistence, perseverance, courage, self esteem, self reliance, and most of all for adopting and guiding me.  
I write this publicly because we all have stuff and sometimes it is the very stuff that becomes the vehicle that drives. A lot of these subjects are imbedded in the collection of songs on Nothing Less, so if any of this reaches you, if there is a fork in your road, if you think 'Nothing's Wrong', but can't find your 'Honest Smile' so you pick up the 'Pieces' with 'No Second Guesses' take that 'Stroll in the Park' and search 'Underneath the Surface' to find your 'Shining Light' to allow others to 'Take It All' and wait 'Until Then', I hope you take it and 'Nothing Less'. 
Blog: Extraordinary Family
Hi. My name is Jenni Alpert. I was given the name Jennifer by the first foster home I was in and later while with the family that adopted me later in life shortened my name to Jenni, yet my biological mother named me Cameron ("Cami"). Though I don't often talk a lot about it or solely identify as such, I too was in the foster care system in Los Angeles for several years, placed in my now adoptive family's house at age 3.5, legally adopted by age 4. Those who have stayed on in foster care for one reason or another know how lucky this was, for the older you are, the harder it is to be placed in a consistent loving home and even harder yet to emotionally adapt. But this is not a sad story, rather one of positivity and gratitude. We all have our bad days, our bad moments, our tough sides, and our reasons, and my reasons all lead towards grateful arms of hope. There have been many hard moments, life lessons, and a strive for being better, for but equally and more so loving ones and the motivation to keep that love alive. Tonight I spend an evening with the Extraordinary Families staff and an incredible room full of amazing supporters and emancipated foster youth. People change lives, people change people. My family did and you can too. Pictured below is my brother Brian Fitzgerald who helped me learn my letters and read to me, my first bday with the Alpert's eating the best cake ever, my first real doll, and a new relationship to music that my parents continued to foster over my many years giving me lessons and later helping me apply to study in the music department at UCLA thanks to Kenny Burrell. Tonight I was reminded how powerful community and family working together really is to make a difference and to implement change. To be a foster parent, a mentor, to adopt, and to be a parent are all role models and guidance of the future. And that, that is you. Today I am lucky and fortunate enough to have my adoptive family, parts of my biological family, and even foster families in my support circle. We all play a part. As a future mother I look forward to continue these legacies to do the same because family is everything, and I am so thankful for mine.  
Supporting #fostercareawarenessExtraordinaryFamilies #EFGala2016 The Beverly Hilton -> donate: extraordinaryfamilies.org/how-to-help/ 
Extraordinary Families Gayla