Homeless: The Soundtrack is an independent short documentary created and directed by Irene Taylor Brodsky produced by Chockstone Pictures and Vermilion Films about the early months in reunion of my birth father and I which explores the dichotomy of two totally different worlds where music bonds together an incredible relationship and underscores an extraordinary transformation after having been separated for over thirty years.  Watch Here.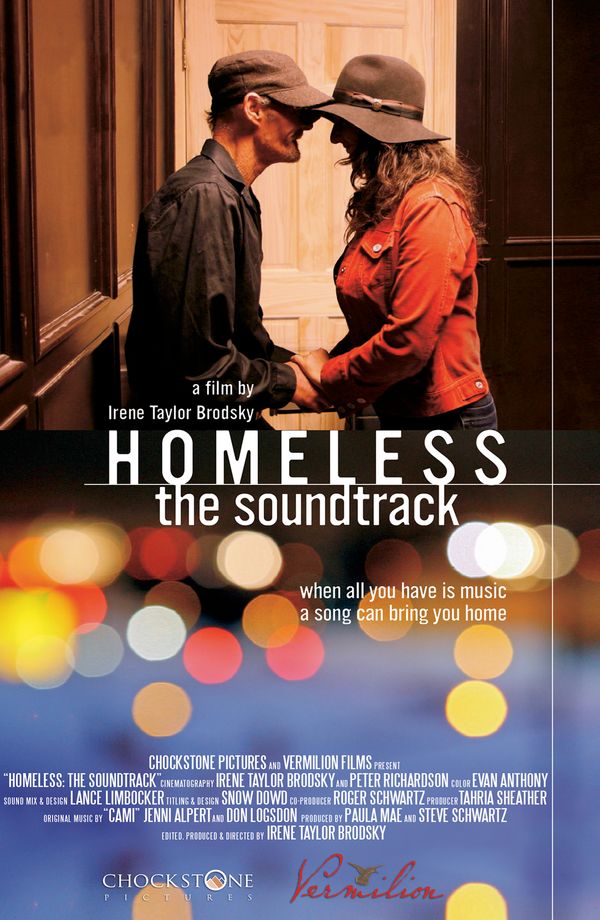 After years of being estranged from both her birth parents from having been placed in the foster care system to be adopted out in the early years of her life, having missed the opportunity to met her birth mother when she was still living, years later with the assistance of a private investigator, Alpert found and reunited with her biological father. During their first meeting, which was initially all that had been intended, upon introducing herself as her birth name "Cami" to connect the early dots of both their pasts, she discovered he was happily homeless, running from the law, and addicted to drugs, yet also a musician just like her. A few weeks into their reunion, her birth father chose to leave a life of petty crime and drugs behind to join forces with Alpert. As their incredible developing relationship took flight, she met Chockstone Productions producers Steve and Paula Mae Schwartz who upon hearing details their reunion story and reading 'Home is Where My Heart Is' the self penned article by the duo about Alpert's adoption and their biological reunion story edited by friend Mayim Bialik and published by Groknation, Chockstone producer Steve Schwartz introduced Alpert to award-winning, Oscar nominated, Peabody and Emmy award winning documentary film director Irene Taylor Brodsky who later followed, filmed, and interview the dynamic duo during the second phase of their relationship detailing their life stories apart as well as their reunion and life now together. As Alpert aided her birth father through different stages of rehabilitation, acclimation, and self-discovery alongside getting to know him personally and musically, they began developing recording and performing music as a dynamic biological duo team. Documentary maker Brodsky filmed many days of them together editing what was to become the documentary short Homeless: The Soundtrack which to date was selected and screened at Tribeca Film Festival 2018 and honored with a Jury Award, won best short film at Nantucket Film Festival 2018, Honorable Mention at the Milwaukee Film Festival, Jury Mention Award at Rocky Mountain Women's Film Festival, screened at the Laemmle Royal Theater in West Los Angeles, was shortlisted for an IDA award in the short doc category, and is scheduled for A National release on streaming devices later this year. 


View Trailer Here:


Over the five years of their reunion together, The Biological Duo continued to perform with a purpose in various settings spanning from Hope of the Valley Rescue Mission (for those experiencing homelessness), Celia Center (support for the fostered, adopted, and all members of the adoption 'constellation') events, as well as for programs hosted by Temples, Churches, and Schools to name a few, sharing in story and song to support transformation and advocate on creative solution solving surrounding topics such as homelessness, addiction, incarceration, foster care, adoption, biological reunions, and living amongst society standards with unique learning skills and special differences. "Home is Where the Heart is Program" features singer songwriter Jenni Alpert otherwise known as her birth name 'Cami' and her birth father Don Logsdon billed as Cami & Don The Biological Duo sharing story and song about homelessness, addiction, incarceration, foster care, adoption, reunification, and transformation through the journey of their reunion. 
2016: Aiding Don in his decision to turn himself in, stop using, and try a new life


Today Jenni Alpert also known as "Cami" (her intended birth name that she reclaimed when with him later in life upon finding and reuniting with her birth father years after being adopted out of the foster care system at age 4) offers various programs to nonprofits and organizations that include a private screening of the short doc Homeless the Soundtrack (26min) about the early days of their reunion story finding her birth father homeless, addicted, and running from the law but a musician too, snippets of video interviews of Don from Don's Take (7min) that include speeches he gave after he chose to try something new, turned himself in, partnered with his daughter as his advocate and shadow and transformed from a self identified vagrant to a self reliant volunteer, readings of quotes and excerpts from the Memoir Home is Where the Heart is An Adoption and Biological Reunion Story, a short live music performance of one or few songs from the film (if additional time permits, 15min), along with a moderated Q & A should their transformation story in support of creative transitions, healing, and the reshaping approaches with homelessness, addiction, incarceration, biological reunions, adoption, and difference to challenging the stigmas that occasionally surround these topics be a compatible fit. In addition, after being awarded a private by the Michael Doman Artists Foundation, Jenni Alpert (Cami) continues to develop and implement Arts Programs for those experiencing homelessness and is currently running and facilitating a fine arts program in Los Angeles called Art of Expression where Hope of the Valley clients and resident participants can paint, write, and craft for their very own upcoming Newsletter she's designing for them called Village Voices as well as she will be running the first pop up Cami's Coffee and Chess Open Mic at the Hope of the Valley Van Nuys Rescue Mission Resource Center for clients and residents.
 
Adoptee - Jenni Alpert (Cami)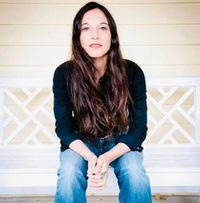 Jenni Alpert (Cami) - Singer, songwriter, guitarist, and pianist Jenni Alpert (Birth name: Cameron, Cami) was born in Los Angeles, CA and adopted out of the foster care system at the age of four. She started to sing and play piano while staying in various foster homes. With the encouragement and support of her adoptive family, she learned to play the guitar as well and began writing and recording songs early. With her honest rich songwriting and soothing musical melodies, songstress Jenni Alpert's haunting, powerful, and sultry voice has gained the respect of fans and music tastemakers worldwide. Her emotionally driven songs weave a unique web of eclectic Soul-Americana Pop. As familiar with jazz and Americana as she is pop, Alpert graduated from UCLA in the Ethnomusicology Department after completing a four-year jazz program headed by Kenny Burrell. No stranger to the recording studio, Alpert has released 8 albums and has independently toured over 14 countries with regularity. Upon reuniting with her biological father who was homeless, addicted, and running from the law at the time, yet a musician just like her, a film team decided to make a short documentary entitled Homeless: the Soundtrack directed by Oscar-nominated, Peabody and Emmy Award winning documentary film director Irene Taylor Brodsky, produced by Steve and Paula Mae Schwartz about the early stages that unfold the journey of their biological reunion capturing the unique bond they share. Until Don's recent passing from liver failure due to his old way of life, Cami and Don spent the five years of their reunion performing and sharing their biological reunion adventures and creative approaches towards transformation in story and song together alongside supporting the film as a duo under the name Cami and Don,The Biological Duo. Today, Jenni Alpert (Cami) continues to share their story and songs in his honor to carry on Don's inspirational transformative legacy with hopes to help others do the same. 
 
More About The Cami and Don Adoption, Biological Reunion, and Transformation Story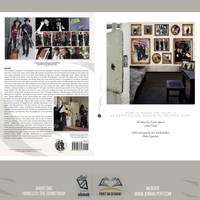 The Memoir: Home is Where the Heart Is, An Adoption and Biological Reunion Story / The Cami and Don Story and the journey of the adopted self. In a world where homelessness is more prevalent today than ever, one biological reunion tackles the impossible. Years after being taken away from her parents as a baby by the state and then given up for adoption at age four, singer-songwriter Jenni Alpert (birth name "Cami") went searching for her birth father and finally found him homeless, addicted, and running from the law. Yet, also a musician like her. Together they embark on a journey of profound transformation as she pioneers a path to her birth father's release from the legal system, the cycle of homelessness, and street crime through unique solution solving systems inspiring both others experiencing homelessness, addiction, and loss to find transition in resilience along the way. This dynamic story represents the ultimate impactfulness of creating togetherness despite dichotomy through overcoming life's advisories creatively as their incredible reunion over the course of five years breaking the stigmas and spawning profound transformations. While on the journey of discovering the roots of her adopted self, this biological duo explores their two vastly different worlds as music melds between them an incredible bond. They embark upon a journey of an extraordinary partnership as "Cami" (Jenni Alpert) ultimately pioneers a path to her birth father's release from the legal system halting his street crime and cycle of homelessness creatively through unconditional love for good. Their story continued to unfold throughout their five years together in the most profound of ways as Don transforms from self identified vagrant to self reliant volunteer with his daughter's advocacy, shadowing skills, unconditional love and support as they shared their musical bond exuding compassion and love encouraging other adoptees, birth families, as well as those experiencing homeless and addiction facing traumas with testimony and tune along the way. 
The Short Doc: Homeless: the Soundtrack 
This independent nationally released short documentary captures the early stages of singer songwriter Jenni Alpert aka Cami and her birth father Don's reunion and intimately documents this courageous journey nestled in the larger pressing issue of homelessness not only in Los Angeles, but all around the globe. Today Jenni Alpert continues to honor her late birth father Don in his recent passing in sharing their stories and songs with others facing similar challenges though not limited to homelessness, addiction, incarceration, foster care, adoption, and birth reunions in support of creative transitions with various programs and events. Private screenings available.

Don Logsdon and Don's Take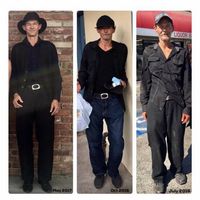 Don Logsdon - the biological father of singer songwriter Jenni Alpert (aka birth name) "Cami" used to be addicted and running from the law while straddling incarceration and homelessness but also unbeknownst to them alike, was a musician just like his daughter. Upon their reunion five years ago while discovering their mutuality in music and attachment, he bravely chose to change his life and try new things introduced to him by his daughter to develop a deeper relationship with her. As their music kinship and personal relationship solidified, together the two embarked upon a unique reunion journey that lead them to performing music together as 'Cami and Don the Biological Duo' independently around Los Angeles and eventually the US for various organizations: Hope of the Valley Rescue Mission Van Nuys Help Center for the Homeless, Celia Center a support organization for the members of the Adoption Constellation: fostered, adopted, first/birth families, adopting families, therapists, and social workers, Concerned United Birthparents, The Covenant House, Second Nurture an organization designed to help prepare and pair families with children available for adoption, Recycled Resources for the Homeless, Hollywood Food Coalition, and National Rescue Missions to name a few - performing, speaking, and sharing stories about their biological reunion, transformation, and the impacts foster care, adoption, homelessness, addiction, incarceration, and support or the lack thereof have on any individual connected to these topics offering ideas on how to uniquely solution solve to overcome or work with them. He is also the other subject with his daughter in the up and coming short documentary Homeless: The Soundtrack directed by Irene Taylor Brodsky produced by Chockstone Pictures and Vermilion Films about the early stages of their reunion and their miraculous biological journey to transformation as well as has left with us a series of fantastic speeches of perspective on Adoption, Reunions, Homelessness, and Life called Don's Take also available for viewing as well.

Watch Don's Take (Long Version)  

Cami and Don Live Performances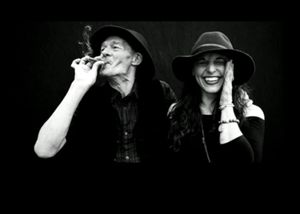 Read the Memoir: Home is Where the Heart is, An Adoption and Biological Reunion Story
Hear Constellations
Read: Home is Where My Heart is An Adoption Story, Groknation Article
Written by Jenni Alpert (Cami) and Don Logsdon  
Edited by Mayim Bialik, Published by Groknation