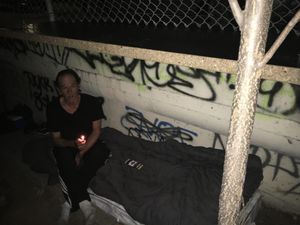 Homelessness, The War 
Currently, LA's annual homeless count, released Friday, shows that 66,433 people now live on the streets, in shelters and in vehicles within the county. That's up 12.7% from 2019. Within LA city limits, the number of people experiencing homelessness is 41,290, a 14.2% increase over last year.  
Most people see homelessness as a personal tragedy affecting those who cannot afford the cost of renting or owning a home. But why, in the early 1980s, did so many Americans find themselves homeless? Why did the accumulation of personal tragedies reach epidemic proportions at the same time across the nation? 
The answer to these questions is rooted in both large-scale economic and political forces, as well as increasing personal vulnerability. Four interrelated dynamics were at play: declining personal incomes, loss of affordable housing, deep cuts in welfare programs, and a growing number of people facing personal problems that left them at high risk of homelessness 
Leaders first considered the scope of the problem in the 1980s, when L.A.'s homeless population began to swell — particularly around downtown. Despite some temporary measures, the city struggled to address what it acknowledged was a major problem. 
In 1982 the homeless moved under the freeways coining themselves as "the Troll Family, part of the growing tribe of homeless men and women who dwell in the concrete caves formed by the thousand or so bridges over the freeways of Los Angeles. Others started to camp out in the shrubbery along the freeway landscape. 
In December 1984, advocates for the homeless opened a temporary shelter downtown at 1st and Spring streets, in the shadow of Los Angeles City Hall. 
Nicknamed "Tent City, " it looks like a battlefield hospital. 
In the spring of 1985, a homeless encampment known as Justiceville sprang up in a children's playground at 6th Street and Gladys Avenue — a ragtag compilation of plywood, cardboard, tattered blankets, old tires, discarded drapes and about 60 homeless people. 
Ted Hayes, who organized the place and gave it its name, said the makeshift dwellings in downtown Los Angeles allow homeless people to take care of themselves, and he has challenged government officials to work with him to come up with a better plan. 
As the homeless situation got more dire, the city took some dramatic action. By 1987 As police continued to force people off skid row's streets and sidewalks, officials signed an emergency agreement for a temporary "urban campground" for 600 transients on 12 acres of vacant land near the Los Angeles River. 
In 1991, a change in the population started to grow and the city began to divide the homeless into thirds. — "Have-Nots" are the upper third — without jobs, without homes, but without other problems. They can be helped quickly. 
— "Cannots" are disabled by drugs, alcohol or mental illness. They can respond to treatment and may benefit from help. 
— "Will Nots" are the bottom third, the sidewalk campers who will not work, the derelicts and deranged who will not seek shelter. They, say some, cannot be helped 
Just this year 2020 L.A.'s Homeless Population Grew 13 Percent Since Last Year's Count and now it's everywhere from the city to the valley and everywhere in between.  
Addiction, One Crisis   
Sociologists, educators, economists and psychologists know that yesterday's homeless were down-and-outs, beggars and vagrants, lazy bums and the romantic hobos. The vast majority were white, elderly, ill-educated, alcoholic males.  
Today's homeless are a full slice of society and include college graduates, single-parent families with children, Vietnam veterans, professionals, businessmen, former politicians, ex-crack cocaine addicts and teenage runaways.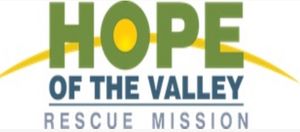 Hope of the Valley 
With the push from the mayor and an extreme for change, "we needed to come up with new strategies, structure, and funding. Obtaining partnership and funding changed the landscape of what we were trying to do in improving the city's homeless situation  dramatically. Van Nuys has always been the epicenter of homelessness in the San Fernando Valley and we wanted to create a one stop shop where anybody in need can come and get a full array of services whether it's a hot meal, a shower, clean clothes, case management, mental health services, veteran services, so instead of someone going to a shelter then being sent out to somewhere else, we would provide a space where it's all centered in one area. In providing a place to avoid patient dumping where hospitals would simply dump their homeless patients back on the street, we devised a series of platforms for all types of transitional situations in need." Ken Craft, Founder CEO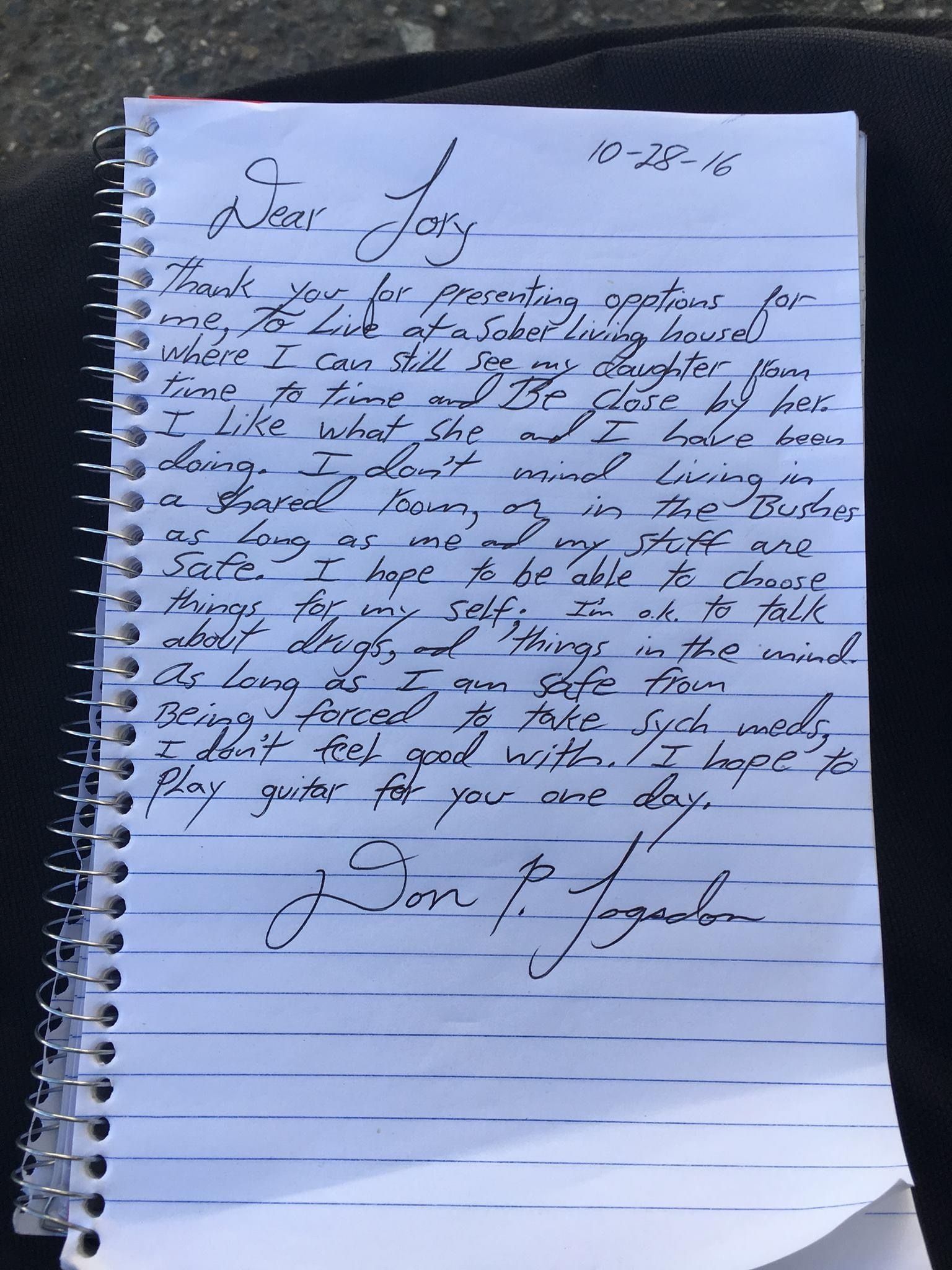 Founded in 2009, Hope of the Valley Rescue Mission began as a small ministry run out of San Pablo Lutheran Church in Sun Valley where volunteers cooked and served hot meals to homeless men, women and children.
Pic: with Laurie Craft as guests and volunteering at their annual Thanksgiving Bash the first year we found HOV in 2016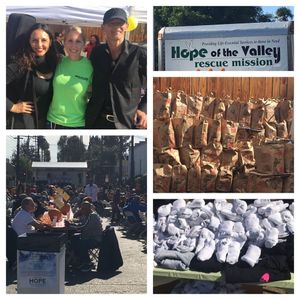 After several years and hard work by 2010 Moved to a 26,000 sf facility in Sun Valley and began providing showers, life-skills classes and case management.  
Each year after that things progressed quite rapidly, opening John E White House recovery for men, Genesis House a 30 bed facility for the homeless, opened our first enterprise thrift store in Granada Hills, then opened The bridge a transitional facility for men in Canoga Park. 
And by 2014-2015 we had taken over operation of the Los Angeles Homeless Services Authority's Cold Weather Shelters in Pacoima and Sylmar with a total of 290 beds, Opened our second social enterprise Thrift Store in Santa Clarita, and Relocated our homeless services to Van Nuys, expanded services and named the program the HELP Center. 

Pics: 2016 dropping by birth father off for an hour at the HOV Van Nuys Help Center to explore it while I ran errands when we first discovered the grounds by chance in an AA book. He got a shower, a hot meal, an AA meeting, and to play chess with some locals.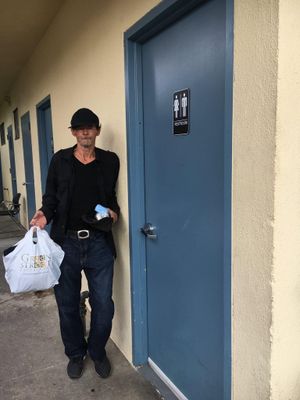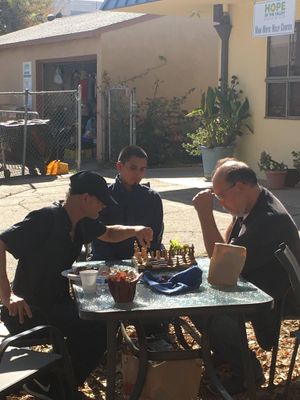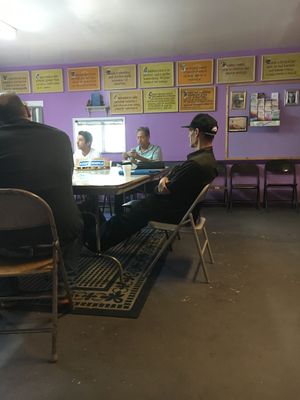 And our growth didn't stop there.  

Pics: 2016 - my birth father Don trying out a temporary transitional sober living home endorsed by Laurie Craft of Hope of the Valley just before I came to realize in order for a full transformation to work for him, it would be best done directly with me - all or nothing.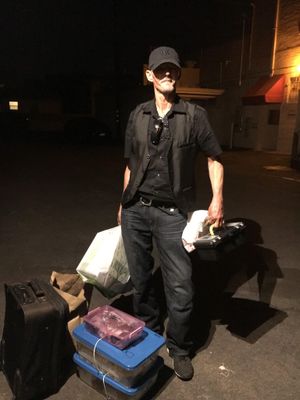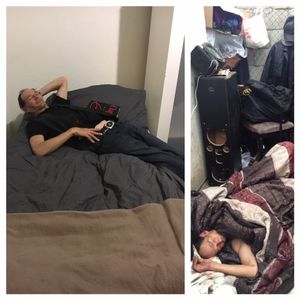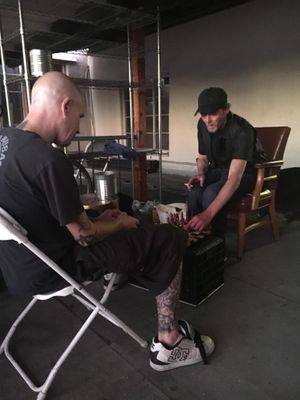 In 2019 we converted the BRIDGE program to a 38-bed shelter for youth ages 18-24 in Burbank called The Landing, opened Shepherd's House, a 48-bed crisis housing program in the West San Fernando Valley for homeless families with children, opened 2 50-Bed Cold Weather Shelters in Antelope Valley, opened a 48-bed crisis housing facility for homeless moms and kids called Casa de Vida located in the West Valley, opened a Safe Parking shelter in Palmdale for 30 cars, Launched a weekly Motel Meal Program to address hunger issues of the more than 400 homeless families living in motels in the Valley.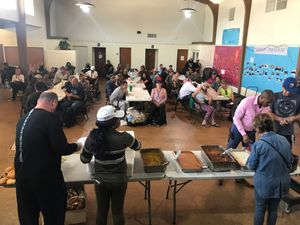 By 2020 we opened an 85-bed NoHo Bridge Housing residential facility in North Hollywood called Tiny Homes, opened the NoHo Navigation Center in North Hollywood where clients can take showers, store belongings and access case managers and housing navigation, opened the 100-bed Van Nuys Bridge Housing residential facility in Van Nuys, and opened a Work Ready/Day Labor.  
Spread out over 12 facilities: We now have 170 Family and Youth Beds, 138 Emergency Beds, 185 Interim Housing Beds, 13 Recovery Beds and 30 Safe Parking spots. Our mission is to prevent, reduce and eliminate poverty, hunger and homelessness. We do this by offering immediate assistance and long-term solutions. We are a faith-based independent nonprofit organization that does not discriminate based on gender, age, ethnicity, sexual orientation, religious affiliation or lack thereof. Our services are grounded in a deep respect for the dignity inherent in each human being. 
 
Pic: Three years later with HOV founder and CEO Ken Craft after performing and spending the day at Hope of the Valley Van Nuys Help Center during their annual Thanksgiving Bash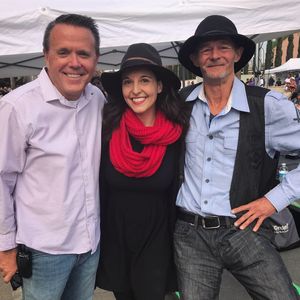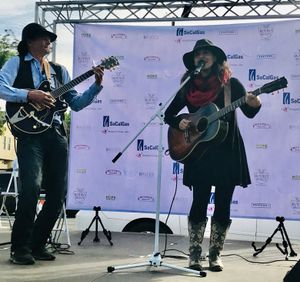 Our vision
     is that no one goes without… 
Hope– A message of love, support and freedom for a better tomorrow. 
Hot Meals– Food distribution to the hungry. 
Housing– Emergency/transitional shelter to the situational and chronically homeless- 
Health Services– Resources for basic human needs. 
Healing – Proven programs that lead to wholeness and self-sufficiency. 
At Hope of the Valley we believe that everybody and everything deserves a second chance and choose to focus on the spiritual, emotional, physical, relational, occupational and financial needs of our clients. 
Be with the change, Be part of the solution with Hope of The Valley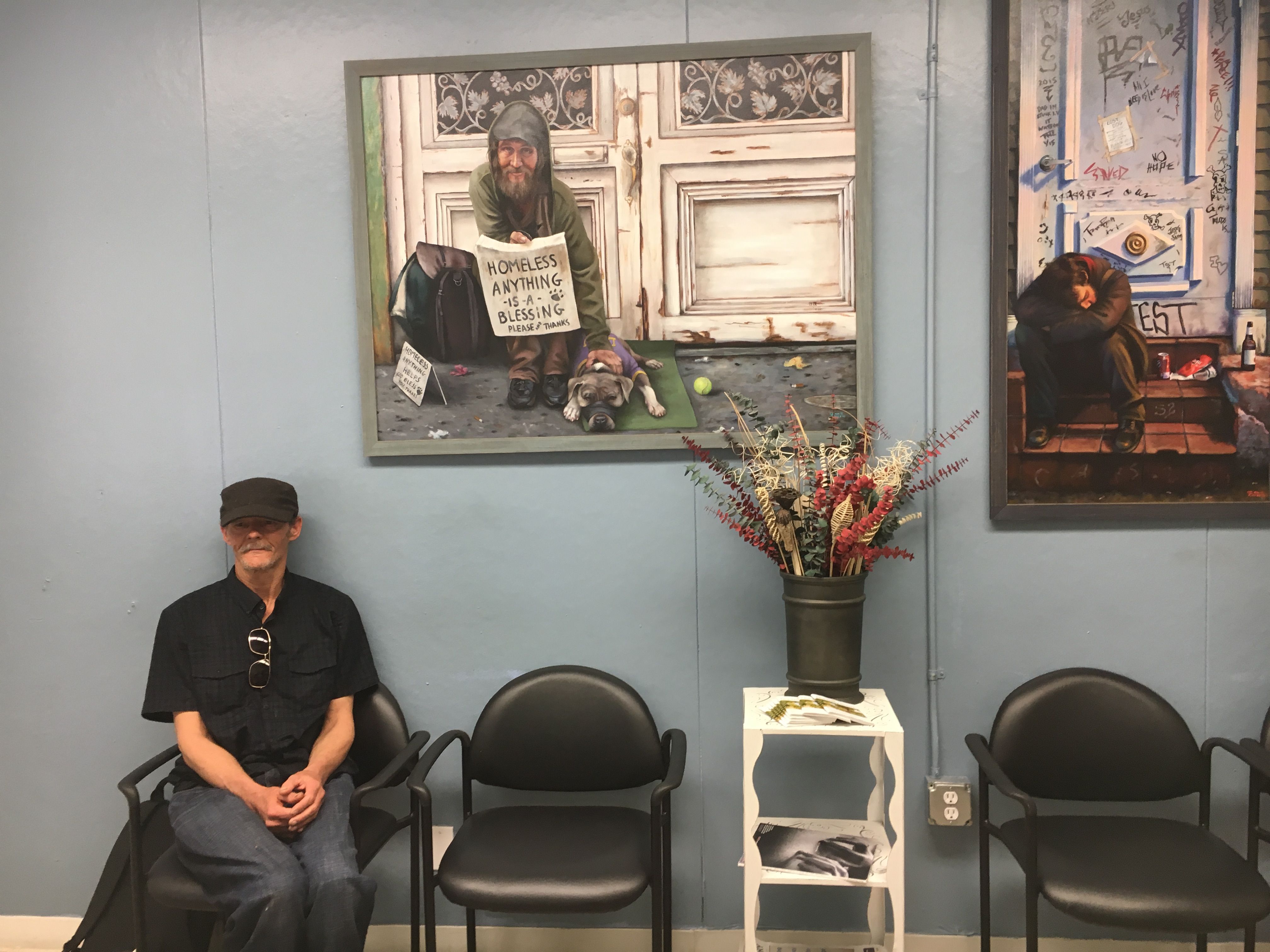 Some Resources: 
Recycled Resources for the Homeless 
Hollywood Food Coalition
Multi Purpose Center (LB)
Downtown Women's Center
LA Works  

Pic: A. Spending time getting help with resources and collecting information at The Multi Service Center in LB where ultimately a fews later they helped us obtain SSI for my birth father. B. A few years later meeting one of the board members, David Dubinsky, of the Hollywood Food Coalition at their Christmas Meal Offering for anyone in need leading to shadowing Don with volunteering and performing together at their space. C/D. Performing and Speaking at for Recycled Resources and Hope of The Valley with my birth father Don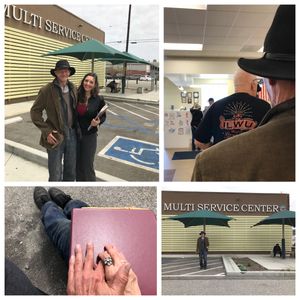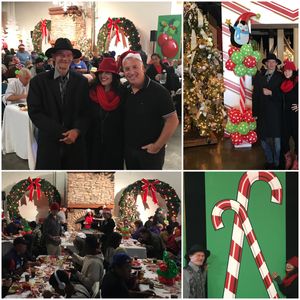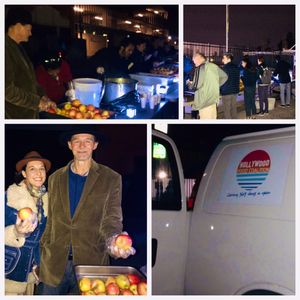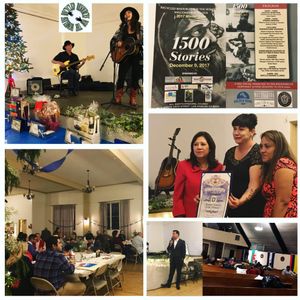 References: 
Hope of the Valley: History
LA Times Article: Homeless Retrospective
KCET Article: The Rise of Homelessness in the 1980s
LA Curbed Article: Homeless Population, Los Angeles

*
Homeless the Soundtrack - The Subjects 


Cont.


~ PART 2 ~
Home is Where the Heart is, A Biological Reunion Story
My Birth Father and Me
PROLOGUE - "PAWNS DON'T GO BACKWARDS" 
"I'm just trying to blue print my beliefs so people don't misunderstand me so much" D. Logsdon 
https://jennialpert.com/blogs/lineage-from-the-beginning/posts/prologue-pawns-don-t-go-backwards